"We affirm the values of the kingdom of God: Justice and Equity." Meet Ali & Pastor Ricky.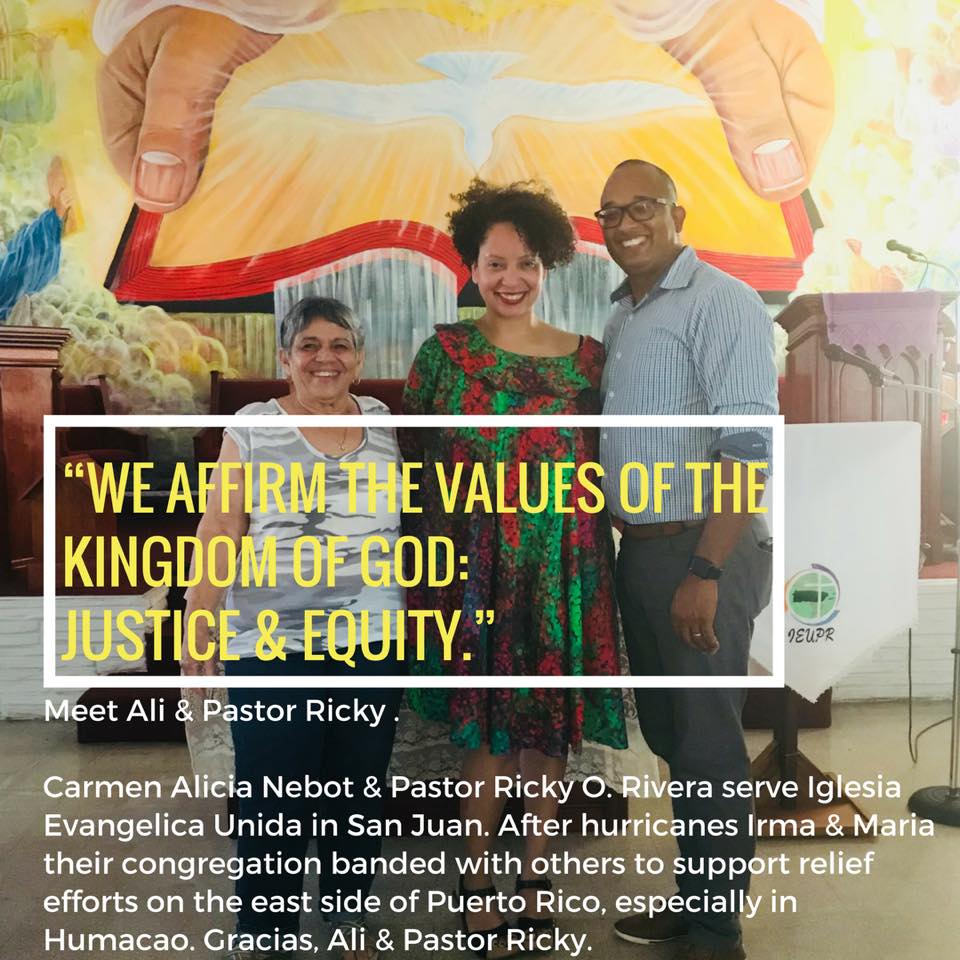 Carmen Alicia Nebot & Pastor Ricky O. Rivera serve Iglesia Evangelica Unida in San Juan. After hurricanes Irma & Maria their congregation banded with others to support relief efforts on the east side of Puerto Rico, especially in Humacao.
Gracias, Ali & Pastor Ricky.