"Rooted in Authenticity: Truth & Power" by The Rev. Stephanie Kendell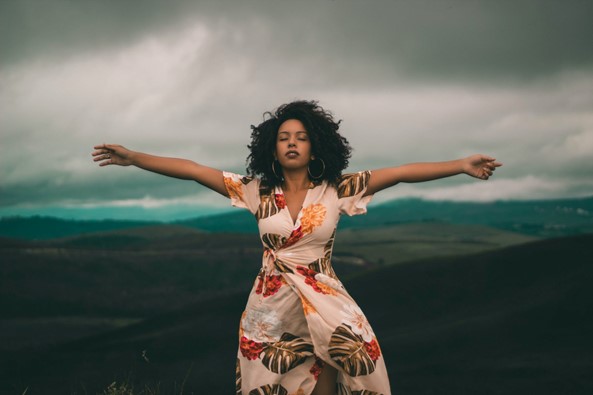 Beloved Friends,
I am still in awe of last week's worship. What a joy it was to sing and dance and worship God with each of you. This week (and month) has a lot happening for our church and wider community. First, save the date for Pride Sunday June 26 at 11am. We will gather for worship in our Sanctuary (and online) and then head down for the Beloved and Proud lunch at Judson Memorial Church at 1pm and leave for the march (that starts at Foley Square) at 1:30. Please let me know if you are planning on joining us for the march. But first, this Saturday many of us will be in DC for the Poor People's Campaign Moral March on Washington. I have been working with campaign leaders as we are having a pre-march gathering at 8am at National City Christian Church. Please let me know if you will be joining us. Because so many of us will be in DC this weekend, Bible Study, this Father's Day Sunday at 10 am will be online only and self-lead by those that gather. We invite you to use the questions below to think about this week's text. Of course, this Sunday is also Juneteenth. We know that no one is free until we are all free and Juneteenth is a day where we celebrate a more honest vision of independence in America that we hope to live into while also remembering the truth of our history and the hope of our future. As I said…there is a lot happening this week!
As we continue to be rooted in authenticity one of the things, I have noticed is how people describe themselves. The LGBTQIA+ acronym invites us to be curious about the language of sexuality and gender. Our pronouns help us talk about ourselves and others. And the beauty of life is that each day we grow with God and get to claim new names and identities as we grow deeper in our truth. All that matters is that you seek out and embrace your truth, because truth is freedom for us and for God.
Friends, you are a reflection of the great "I Am."
This Sunday's text is from the book of Exodus and travels with Moses as he encounters and talks with God. Read this passage and then reflect on the questions below.
Exodus 3:1-14 (ILB):
Moses was tending the flock of his father-in-law Jethro, the priest of Midian. Leading the flock deep into the wilderness, Moses came to Horeb, the mountain of God. The messenger of God appeared to Moses in a blazing fire from the midst of a thornbush. "The bush is ablaze with fire, and yet it isn't consumed!" 3 Moses said, "Let me go over and look at this remarkable sight—and see why the bush doesn't burn up!"
When God saw Moses coming to look more closely, God called out to him from the midst of the bush: "Moses! Moses!"  Moses answered, "I am here."
God said, "Come no closer! Remove the sandals from your feet, for the place where you stand is holy ground!
 "I am the God of your ancestors," the voice continued, "the God of Sarah and Abraham, the God of Rebecca and Isaac, the God of Leah and Rachel and Jacob!"
Moses hid his face, afraid to look at the Holy One.
Then God said, "I have seen the affliction of my people in Egypt; I have heard their cries under those who oppress them; I have felt their sufferings. Now I have come down to rescue them from the hand of Egypt, out of their place of suffering, and bring them to a place that is wide and fertile, a land flowing with milk and honey—the land of the Canaanites, the Hittites, the Amorites, the Perizzites, the Hivites, and the Jebusites. The cry of the children of Israel has reached me, and I have watched how the Egyptians are oppressing them. Now, go! I will send you to Pharaoh, to bring my people, the children of Israel, out of Egypt."
But Moses said to God, "Who am I, that I should go to Pharaoh and lead the children of Israel out of Egypt?"
God answered, "I will be with you, and this is the sign by which you will know that it is I who have sent you: after you bring my people out of Egypt, you will all worship at this very mountain."
 "But," Moses said, "when I go to the children of Israel and say to them, 'The God of your ancestors has sent me to you,' if they ask me, 'What is this god's name?' what am I to tell them?"
God replied, "I AM AS I AM. This is what you will tell the Israelites: 'I AM has sent me to you.'"
Who are you?
How have you changed and how has your language changed around who you are?
Who is God?
What part of you is easiest for you to see the reflection of God?
What is the relationship between authenticity, growth, and identity?
Does God grow?
Friends, this week as we gather in our many spaces and perhaps show up in new and authentic ways, know that God is present with you in your journey and your truth- offering freedom this day and always. For your truth and authenticity is rooted in God and God is always true and free.
Shalom Y'all
Rev. Stephanie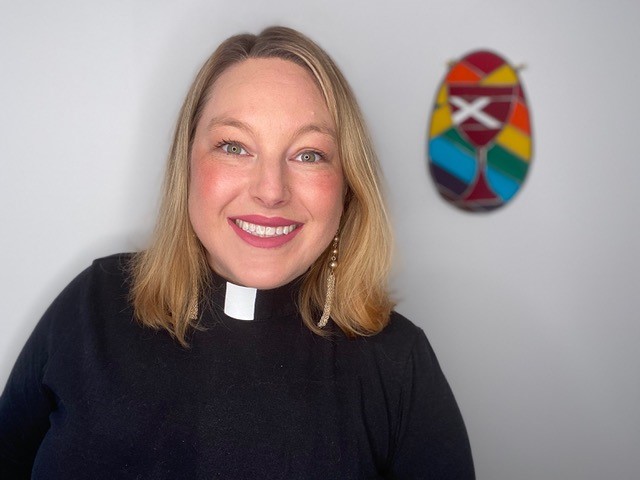 Simple Prayer: O God, bring us freedom.  Amen