"Open to Correction" – from Rev. Kaji Douša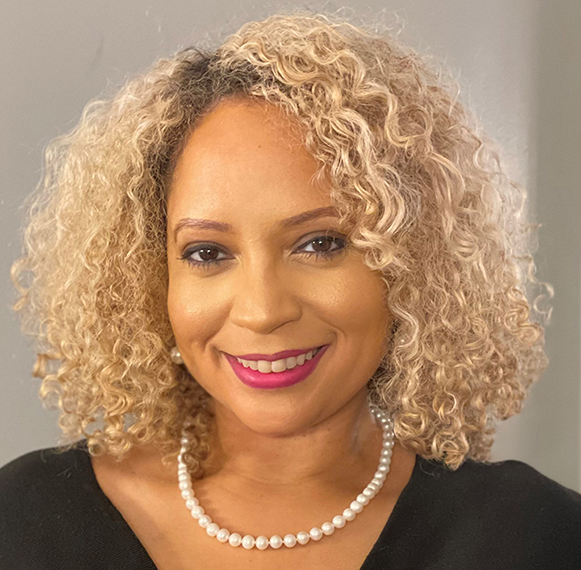 This Sunday we close out our exploration into the formation of formal governance in Israel. I'll be honest: we chose these texts months ago. I didn't pull from the headlines to bring us to some prooftexted message catered to the challenges of our time. Rather, these texts align with the lectionary we are following this year – Dr. Wil Gafney's Year W. Their concordance to the challenges of our times speak to the Bible's continued relevance to our spiritual growth and learning.
And we need this context. We need this instruction from God. We need – as Saul, the main character of this week's text needed – course correction.
God matters. God's instruction matters. God's correction is essential. Join us as we seek all three.
Pax Christi,
Pastor Kaji
Scripture: 1 Samuel 15:1-3,8,10-17,24-25: 
1 Samuel said to Saul, "I was sent by the DREAD GOD to anoint you ruler over God's people, over Israel; now then, hearken to the call of the words of the INSCRUTABLE GOD: 2 Thus says the SOVEREIGN of heaven's vanguard, 'I will punish Amalek for what they did to Israel, setting against them in their ascent from Egypt. 3 Now go and smite Amalek, and put to holy destruction all they have; do not spare them and put them to death from woman to man, and from infant to nursing baby, and from ox to sheep, from camel to donkey.'"
8 Saul seized Agag ruler of the Amalekites alive, and put to holy destruction all the people at the edge of the sword.
10 The word of the SOVEREIGN GOD to Samuel was: 11 "I regret that I crowned Saul as ruler, for he has turned away from me, and my commands he has not instituted." Then Samuel was angry, and he cried out to the GOD WHO HEARS, all night. 12 And Samuel rose early in the morning to meet Saul, and it was told to Samuel: "Saul went to Carmel, where he erected a monument for himself, then turned around and passed by going down to Gilgal." 13 Now, Samuel came to him and Saul said to him, "Blessed are you by the HOLY ONE OF OLD; I have instituted the command of the HOLY ONE OF SINAI." 14 Then Samuel said, "What is this sound of sheep in my ears, and the sound of cattle I am hearing?" 15 And Saul said, "They brought them from the Amalekites, for the people spared the best of the sheep and the cattle, to sacrifice to the HOLY ONE your God; but the rest we have put to holy destruction." 16 Then Samuel said to Saul, "Stop! Let me tell you what the ANCIENT ONE said to me last night." Saul replied, "Speak."17 Samuel said, "Though you are small in your own eyes, are you not the head of the tribes of Israel? The HOLY ONE anointed you ruler over Israel."
24 Saul said to Samuel, "I have sinned; for I have transgressed the utterance of the DREAD GOD and your words, because I feared the people and obeyed their voice. 25 Now then, I pray, pardon my sin, and return with me, so that I may worship the HOLY ONE OF OLD."
_________________________________

Guests Among Guests
Mary Luti
"Jesus went out and saw a tax collector named Levi sitting at his booth. 'Follow me,' he said. Levi got up and followed him. Then Levi held a great banquet for Jesus at his house…"—Luke 5:27-29 (NIV)
I find only three instances in scripture when Jesus hosts a meal—the improvised feeding of the multitudes, the members-only Last Supper, and the post-resurrection breakfast for a handful of frustrated fishermen.
Other than that, Jesus doesn't host anyone at his table. He doesn't have a table. He's always at someone else's. Tax collectors like Levi and Zacchaeus throw him banquets. Pharisees, too. Peter's wife feeds him. And Martha, in Bethany. Jesus doesn't invite: he gets invited.
So when we say we welcome everyone to the church's table because Jesus welcomed everyone to his, we're on shaky evidentiary ground. Which doesn't argue for exclusion. It only suggests that Jesus may present a challenge to us not so much because he was a gracious host, but because he was a willing guest.
If our churches aren't very inclusive, it might be because too many of us have mistaken ourselves for the Giver of the Feast. We're not hosts extending invitations. We're guests among guests. Yet we behave as if having arrived earlier than others has given us proprietary rights over the hall. Which means we haven't yet pondered deeply enough the Mercy by which we all got in here in the first place.
Our churches will more closely resemble God's all-embracing realm when we relinquish our sense of entitlement to them, cease welcoming others as if there's no such a thing as others, stop playing munificent hosts, and learn to be good guests.
Christ of Food and Every Pleasure
Christ of food and every pleasure,
you have longed to eat this feast!
Now we're gathered here together,
high and mighty, low and least,
to receive your joy unmeasured 
and to make your joy complete. 
No one owns this great partaking,
no one's higher than the rest;
every privilege here forsaking,
even you, O Christ, a guest:
all are one in Love's inbreaking
at this table manifest.
.
In this circle of God's dreaming
boundless welcome comes to earth. 
Free of coveting and scheming, 
free of worried rank and worth,
guests alike here, glad and gleaming,
eat and drink to our rebirth.