"Inspire Hope: A Hand to Hold" by The Rev. Stephanie Kendell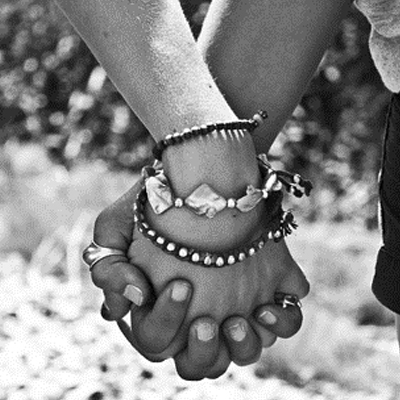 Beloved Church,
This week has been busy! We have had meetings, family needs, health concerns, debates, work, and the list goes on. I hope you have made a few moments for yourself to take a breath, slow down, and notice the hope that is swelling in your life. This month of hope I have been really intentional about our daily affirmation. When times get rough – when my day takes a turn- I remember that my hopes are valid and moving me toward a life that God wants for me. For me, that is a life in community, a life that is accountable, a life filled with love. What kind of life is God calling you to? Come share that call- or start your journey to figure it out- with us this Sunday. Worship is at 11am, in person or online, we are glad you're a part of our community.
We talk a lot about scripture here at The Park. We read it in many translations and languages. We use it to inspire our call to the table, sermons, and prayers. It is one of the ways God is still speaking to us and inspiring us to grow toward God and each other. It is our touchstone for what we are called to do as we move forward with things we hope to do. Which is exactly what this passage from 2 Peter is reminding us. As the book of John tells us, the word was God and with God, and so as our scripture today reminds us, God is continuously with us calling us to rise to our potential and lift our hearts to God. Let's read together this passage from 2 Peter.
Moreover, we have the prophetic word, which is even more certain. Depend on it for your own good as a light shining in the dark, until first light breaks and the morning star rises in your hearts.
At the same time, you need to know that no prophecy of scripture ever occurred by one's own interpretation. Prophecy never comes through an act of human will, but comes as people have spoken for God under the power of the Holy Spirit. (2 Peter 1:19-21)
Scripture should be the place we go to seek comfort and guidance, but is it? What are the scriptures that guide you in your life? Do you share them with others? Do they vary depending on the season of your life? Are you open to new verses changing you today?
Friends, God has given us a hand to hold on this journey through life with our scriptures and communities. When you feel the need to connect, turn to scripture. When you feel the call to silence, turn to scripture. When you feel the strings of hope tugging at your heart, turn to scripture. For God has inspired these words so that we may in turn inspire others
Shalom Y'all,
Rev. Stephanie
A quick prayer for your week: God, may your words become my words, your call to action my call to service, your commitment to raise us up my covenant to reach out. Amen