Final Chance to Give to the Thanksgiving Food Drive
Now through November 20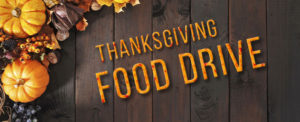 The New York Common Pantry is dedicated to reducing hunger throughout New York City while promoting dignity and self-sufficiency.  We're collecting non-perishable food items.
Most needed:
RICE (1 POUND)
GRAVY (TURKEY PREFERRED)
CORN BREAD MIX
STUFFING MIX
OATMEAL (18 OUNCES)
CAKE/BROWNIE MIX
FROSTING
PASTA (1 POUND)
CANNED BEANS
DRY BEANS (1 POUND)
***Please Note:  No canned produce or glass jars.
FOR INFORMATION, PLEASE CONTACT
Park Avenue Christian Church
1010 Park Avenue (East 85th Street)
New York, NY 10028
(212) 288-3246