"We need to develop strategies to protect and prevent sexual violence inside churches."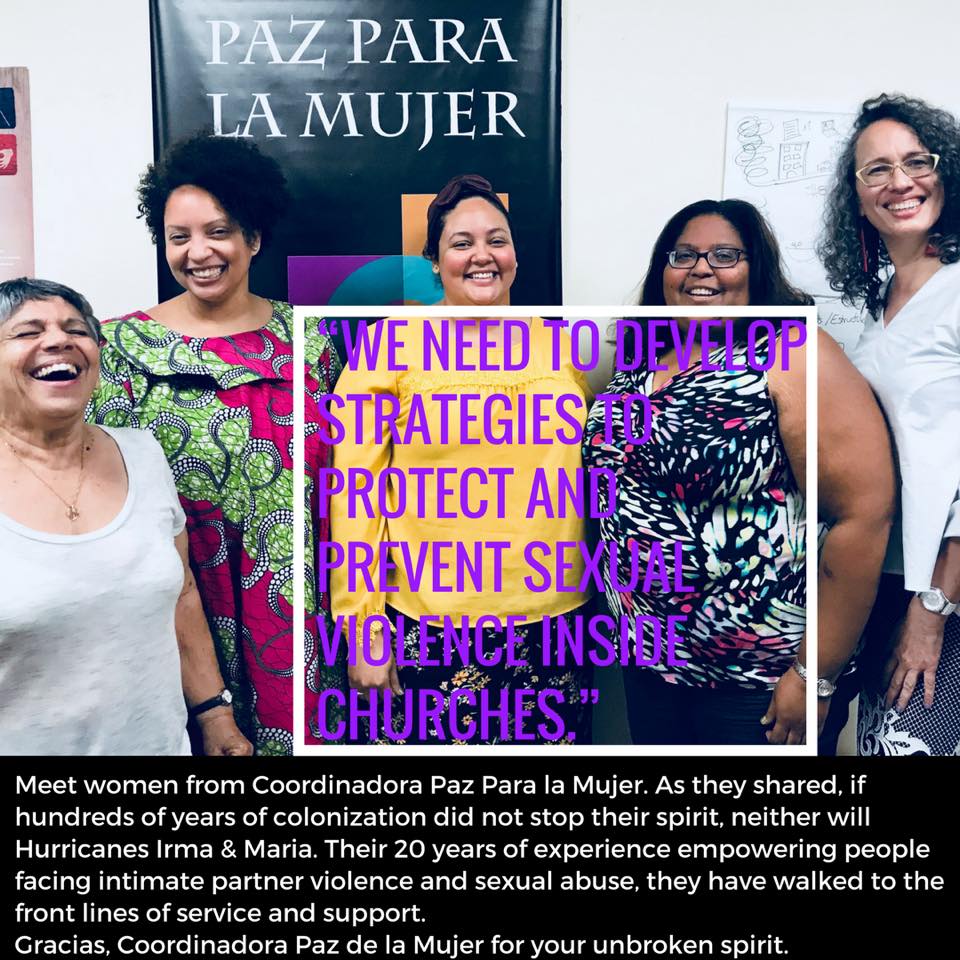 Meet women from Coordinadora Paz Para la Mujer. As they shared, if hundreds of years of colonization did not stop their spirit, neither will Hurricanes Irma & Maria.
Their 20 years of experience empowering people facing intimate partner violence and sexual abuse, they have walked to the front lines of service and support.
Gracias, Coordinadora Paz de la Mujer for your unbroken spirit.