Sustaining Sacred Activism: A Service for MLK Day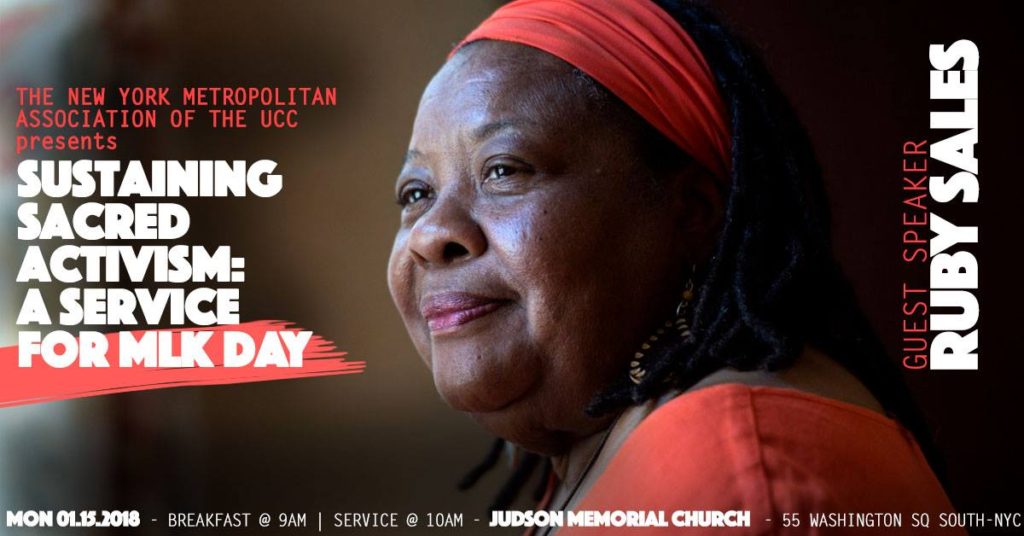 To All Metro Association Churches and Members
All are encouraged to join the Metro Association's Social Justice Committee on Monday, January 15th, when we will hold our annual Martin Luther King, Jr. worship service in the sanctuary of Judson Memorial Church. There will be great music, beautiful dance, and a potent message from civil rights activist legend Ruby Sales.
Judson's front doors at 55 Washington Square South will open for a light breakfast at 9am.
The Service will begin at 10am, followed by a talkback with Ruby Sales.
Childcare will be provided.
You can read more and RSVP on the Facebook event page.
Please write to Rev. Micah Bucey at micah@judson.org with any questions.
The entire Social Justice Committee would love to see you there!