StillSpeaking Devotional "Love Triangle" by The Rev. Kaji Douŝa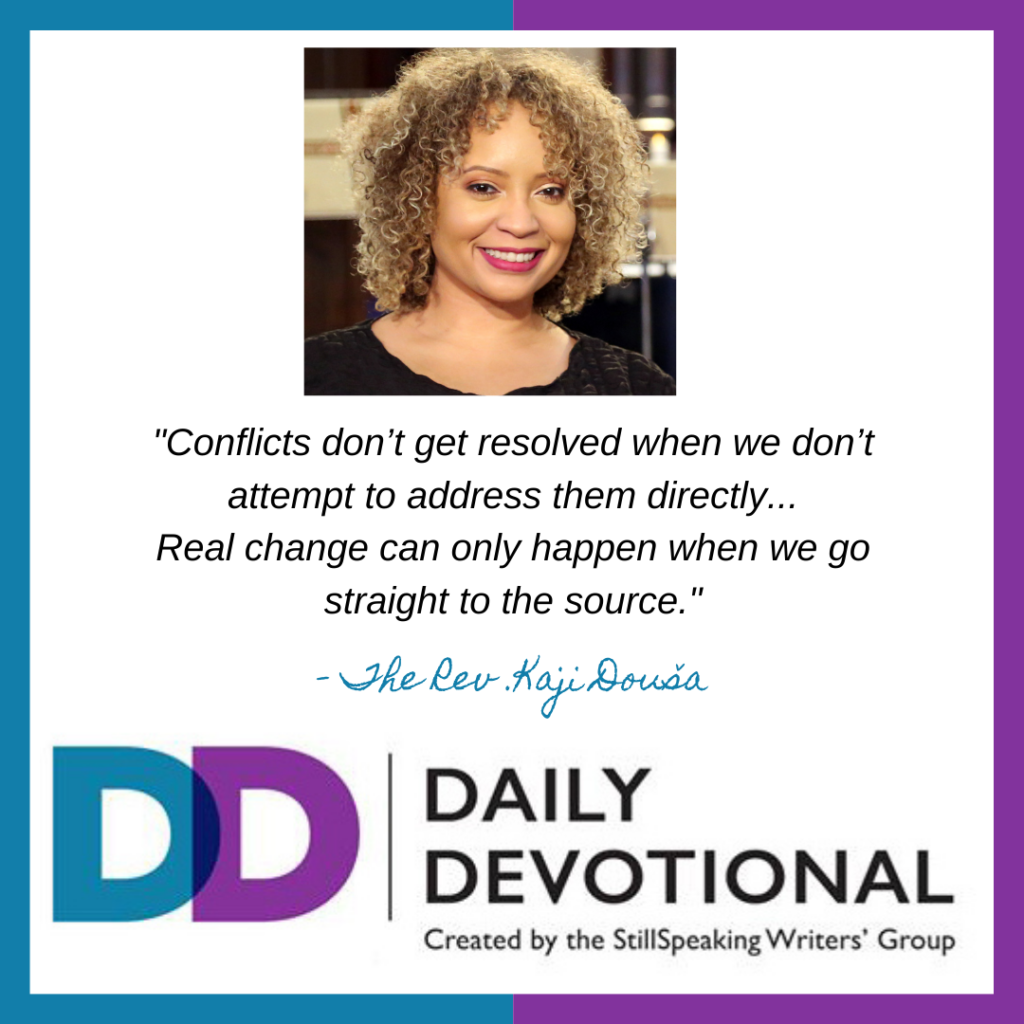 "If another member of the church sins against you, go and point out the fault when the two of you are alone. If the member listens to you, you have regained that one. But if you are not listened to, take one or two others along with you, so that every word may be confirmed by the evidence of two or three witnesses." – Matthew 18:15-16 (NRSV)
Family Systems Theory teaches that conflicts don't get resolved when we don't attempt to address them directly. Indirect communication maintains the status quo.
Real change can only happen when we go straight to the source.
Jesus saw this! And wanted to prepare the disciples so they wouldn't fall into these patterns. With one witness, there's room for triangulation. But with two: there's room for corroboration, there's room for helping each other's recollection.
And, in real conflict: Jesus knows just how this can go down otherwise.
Jesus cares so much about the people and wants them to live in health and wellness. He doesn't want disputes to pull them apart! He wants them together. He wants them well. He cares about what Christian community looks like—in church, in the home, everywhere.
Maybe here Jesus gives us the first bylaws of church life. May we live in accordance with them.
Prayer
God help us to be of one accord. Help us to turn directly to each other. And as we do: we turn to you. Amen.
The "StillSpeaking Daily Devotional" series is produced by The United Church of Christ. The original article is here.