"Rooted in Resurrection: Eat and Believe" by The Rev. Stephanie Kendell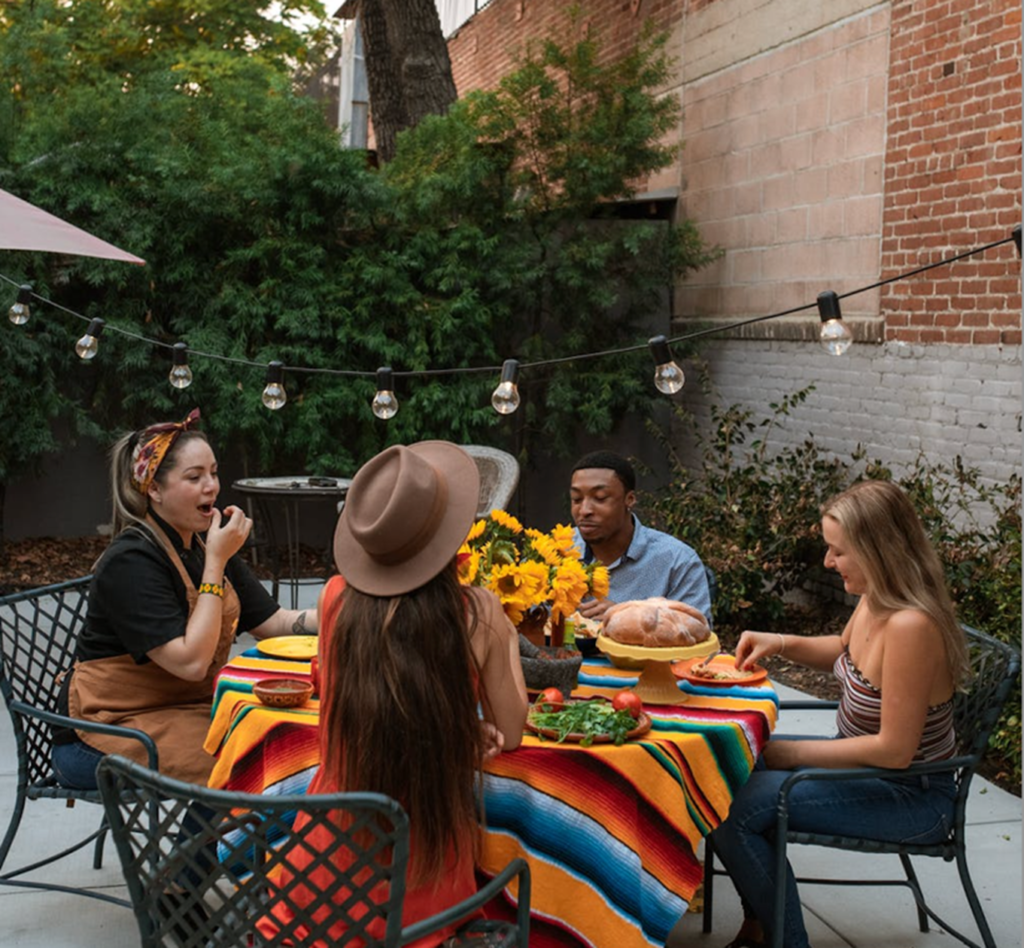 Beloved Friends,
I continue to embrace and revel in the love and excitement present as we gathered in person for the first time in two years. I am equally as grateful for the continued participation of our online community. Those of you who still call into (and are patient with) our tech glitches and how to look at the camera –I am so grateful to be in community with you. We know we took a while to get here, and things are still so uncertain, but please know your safety continues to be a top priority and we take our call to be good stewards of communal health very seriously.  Many have asked and yes, vaccine cards and masks are still required to join for in person worship. If you have any questions about this, please do reach out. However, we can't wait to be in community with you again this Sunday no matter how you join us.
This week's scripture comes from the book of Luke and tells the story of the Resurrected Christ making himself known to his followers through a walk and a shared meal. One of my favorite things to do on holidays is to go for a long walk with those gathered. It is usually because we have found ourselves contently stuffed with a potluck of incredible food and the need to move our bodies feels almost like a demand rather than a desire. So, we gather and stroll and talk about all that the day held and all that we hope will come. That walk has become a sacred extension of our time shared at the table for my friends and family. Do you do something like that for holidays? Maybe you have another tradition like play a board game or read a book. I'd love to hear about it. For us, once we walk, we generally sit back down for dessert. My family has an unparalleled sweet tooth, so the after-walk dessert feast is always a family favorite. And while I would not necessarily call breaking the bread of communion a dessert – the grace that is ever present at the table of our Lord sure is sweet. So, let's come back to the table of our Lord and be amazed at the Resurrected Christ once more with this week's passage from Luke 24. As always there are reflection questions following the passage.
26 Was it not necessary that the Messiah should suffer these things to enter into his glory?" 27 And starting from Moses and from all the prophets, Jesus interpreted to them the things about himself in all the scriptures.
28 When they came near the village to which they were going, Jesus walked ahead as if he were going on. 29 So they urged him strongly, saying, "Stay with us, because it is almost evening and the day is nearly over." Then he went in to stay with them. 30 When Jesus was at the table with them, he took bread, blessed and broke it, and gave it to them. 31 And their eyes were opened, and they recognized him. And he vanished from before them. 32 They said to each other, "Were not our hearts burning within us while he was talking to us on the way, while he was opening up the scriptures to us?" 33 Now that same hour they rose up and returned to Jerusalem, and found the eleven and others with them gathered together. 34 They were saying, "Really! The Savior has risen, and has appeared to Simon!"
Luke 24:26-34 (Year W)
Why do you think the table/communion continues to be important to our faith?
If you were an early disciple, what would be a challenge to you in seeing the resurrected Christ? What would be easy for you?
What would be a challenge before you in seeing Christ now? What would be easy?
Is the testimony of the disciples helpful for Jesus in convincing them he has returned? Why do you think that is?
What does this passage offer us about community and grief?
I hope that you all continue to be fed in body and spirit this week and that the hope that accompanies the risen Christ is with you this day and always.
Shalom Y'all
Rev. Stephanie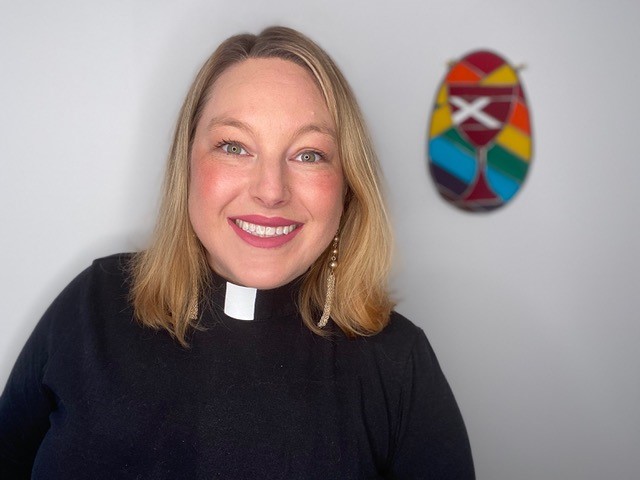 Simple Prayer: O God, I see you. Amen