Member Spotlight: Aimée Eicher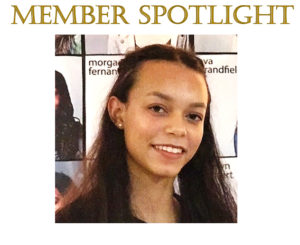 Name: Aimée Eicher
Where are you from?
New York, NY
How long have you been a member of The Park? 
7 years
Why is The Park meaningful for you? 
The Park is meaningful to me because it is a place where everyone comes together. Everyone here is so kind and welcoming, and I love to be a part of this community.
What does the "Divinity of Diversity" mean to you?
To me, the Divinity of Diversity highlights the importance of diversity and acceptance of all people in our community.
What is your hope for The Park?
My hope is that more families will come to the Park. As the one of the only teenagers here, I would love it if more families with children my age would join this community.