"Martin Luther King, Jr. resisted Puerto Rican colonization. So do we." Meet La Mesa de Diálogo Martin Luther King, Jr.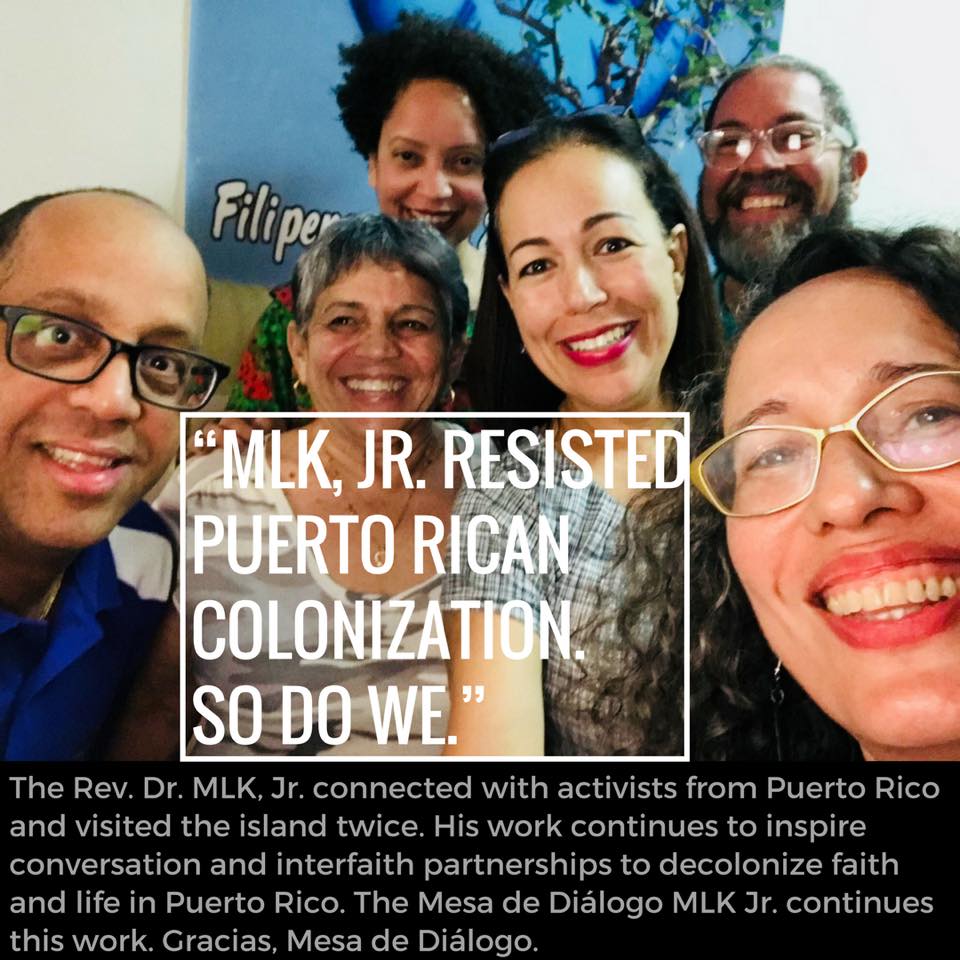 The Rev. Dr. MLK, Jr. connected with activists from Puerto Rico and visited the island twice. His work continues to inspire conversation and interfaith partnerships to decolonize faith and life in Puerto Rico. The Mesa de Diálogo MLK Jr. continues this work.
Gracias, Mesa de Diálogo.