Lenten Reflection for March 6, by Carl Buckland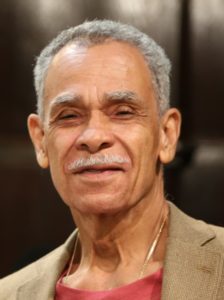 It was fitting that God, for whom and through whom all things exist, in bringing many children to glory, should make the pioneer of their salvation perfect through sufferings. For the one who sanctifies and those who are sanctified all have one Father. For this reason Jesus is not ashamed to call them brothers and sisters, saying,
'I will proclaim your name to my brothers and sisters,
in the midst of the congregation I will praise you.'
And again,
'I will put my trust in him.'
And again,
'Here am I and the children whom God has given me.'
Since, therefore, the children share flesh and blood, he himself likewise shared the same things, so that through death he might destroy the one who has the power of death, that is, the devil, and free those who all their lives were held in slavery by the fear of death. For it is clear that he did not come to help angels, but the descendants of Abraham. Therefore he had to become like his brothers and sisters in every respect, so that he might be a merciful and faithful high priest in the service of God, to make a sacrifice of atonement for the sins of the people. Because he himself was tested by what he suffered, he is able to help those who are being tested.
Hebrews 2:10-18
Reflection
Alone we are meaningless symbols on a page; but collectively we are powerful. We live in a time of turmoil, but all who seek God always have.  Let's admit it as individuals, as churches, and as a nation we feel confused, lost, unsure, and uncertain struggling to find our way forward for our life, and future. Who am I? I am your brother, and we are all in this struggle together. God works through different people in different ways: Security, success, and power are strong temptations that keep us captive; freedom is a must.
To fulfill our potential, we must wake up, and become aware of who we are, "God's Creation", and He shares in our humanity. We are more than friends, more than family; God's family of friends destined for the same home.
Prayer
Heaven Father, fill us, use us, and grant us wisdom in the living of these days. Amen!
Carl Buckland is a long-standing member of The Park, serving as an elder, Chair of the Building Committee and member of the Pastoral Search Committee.
###