Lenten Reflection for March 3, by Mary Norton, Ed.D.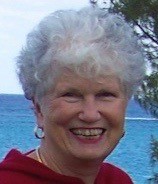 As he approached Jericho, a blind man was sitting by the roadside begging. When he heard a crowd going by, he asked what was happening. They told him, 'Jesus of Nazareth is passing by.' Then he shouted, 'Jesus, Son of David, have mercy on me!' Those who were in front sternly ordered him to be quiet; but he shouted even more loudly, 'Son of David, have mercy on me!' Jesus stood still and ordered the man to be brought to him; and when he came near, he asked him, 'What do you want me to do for you?' He said, 'Lord, let me see again.' Jesus said to him, 'Receive your sight; your faith has saved you.' Immediately he regained his sight and followed him, glorifying God; and all the people, when they saw it, praised God.  Luke 18:35-43
Reflection
Let us consider what Jesus is saying to us today as we read His words to the beggar: "Receive your sight; your faith has healed you."  We are not the poor beggar who pushed his way through the crowds on the road to Jericho, just to hear Jesus or to touch His garment. Jesus has already touched each of us with His garment in the gift of His Holy Spirit. He has given, that we may see.
The eyes of our body may see clearly, but what are the eyes of our soul perceiving, through faith?  Is our faith as great as the beggar's?  Are we open to the gift of faith we have received?  Can we search within to discover what we have not seen and receive a new spiritual vision with a greater faith?  Can this new vision lead us to see anew the wonder of our redemption by the Lord Jesus?
God sent His beloved son, Jesus, on a journey far more difficult than we will ever take: Jesus carried all of our burdens up the hill to Calvary. Our brother Jesus bore those burdens with each hammer's blow of the nails into his hands and feet. He poured out his blood for us on the cross.  Let us pray that this mantle of faith we have received, through his ultimate sacrifice, will open our heart's eyes wide enough to search that which we have not seen, where in our lives we have been as blind as the beggar.
Prayer
Dear God, during Lent let us use our faith to respond to your miracle of love for us.  Strengthen our faith as we strive to accept the challenge of Jesus' vision for us.  Amen.
Mary Norton is a fourth generation New Yorker, mother of four children. She earned her doctorate from Fordham University in Educational Leadership and worked in the city's public schools in the South Bronx for 13 years where literacy became her life long passion. She became a school principal, Director of Special Education, and Literacy Leader for school improvement initiatives for New York University before retiring.  Travel, sailing and creating gardens are her hobbies.
###