June 24: Congregational Meeting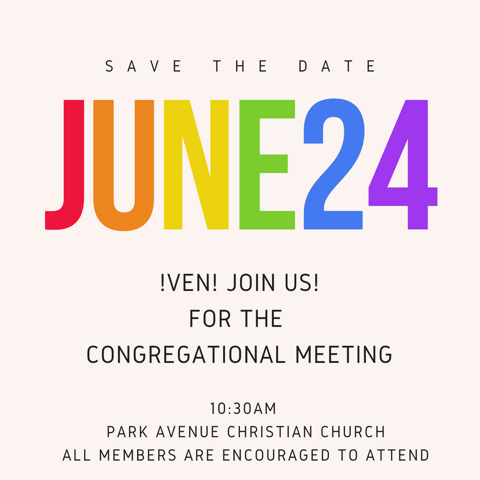 A Congregational Meeting of Park Avenue Christian Church will take place on Sunday, June 24.  At that time, a slate of nominees prepared and approved by the Nominations Team and the Ministry Council will be presented for vote, electing new leadership for 2018-2019.
Offices to be filled include the following:  Ministry Council, Elder, Deacon, and the Nominations Team.  If you —or someone you would recommend— would like to serve the congregation in any of these roles, please write your name and the position(s) for you or that person to serve, and give it to Richard Sturm, Secretary of the Congregation.
Please submit your nominations between now and June 15.