"Inspire Strength: Bloom" by The Rev. Stephanie Kendell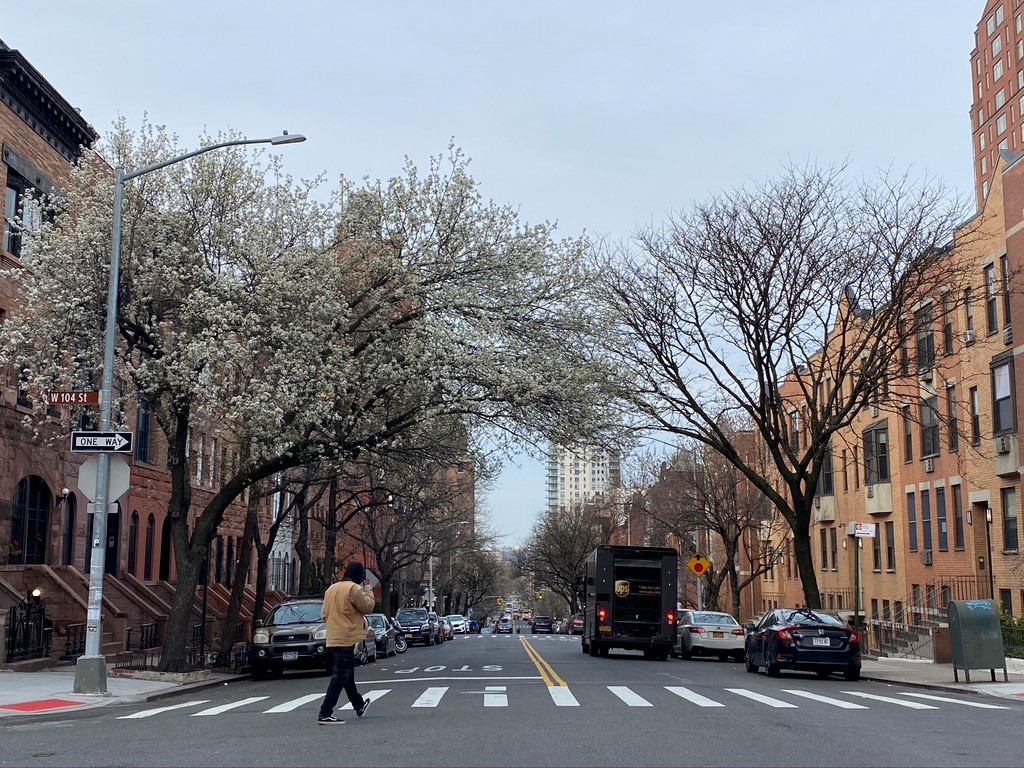 Beloved Church,
I hope this email finds you safe and healthy and connected in new ways to your people. I have heard from so many of you the incredible ways you are attentive to your mental health and overall care that I am truly inspired. This time of church has found new ways of connecting to our members, including the continued work of our Inspire 2020 curriculum, YASS Digital Happy Hour, and of course our online worship. I am so grateful for our community's early support of engaging an online worship community so that for many of you, online worship is your normal experience. And on the other hand, I know being away from the church on Sunday is a new experience for many of you and know that I am praying and holding your grief with you. But the love of Jesus at work right now looks like empty churches and working from home, and much like Jesus's work in the time of the early disciples, it can take the community a minute to catch on and adjust. Be gracious and kind to yourselves in this transition.
This week's scripture is about making hard choices for the best of your family. It's the birth story of Moses from the book of Exodus, which is a book in and of itself about a people displaced from their homes, routines, people, and communities. But this week, we look at Moses's family or origin and the hard decisions that his family had to make, as well as the work of grace and the love of neighbor in communities outside of our own. Let's read together from the book of Exodus and listen for God to speak.
There was a man from the house of Levi who had married a Levite woman, and she conceived and gave birth to a boy. And she saw that the baby was good, so she hid it for three months.  When she could hide the baby no longer, she took a papyrus basket, daubed it with bitumen and pitch, and put the child in it, and placed the basket among the reeds by the banks of the Nile.  The baby's sister watched from a distance to learn what would happen.
Pharaoh's daughter came down to the Nile to bathe, while her attendants walked along the riverbank. She noticed the basket among the reeds and sent her attendant to fetch it. Opening it, she saw the baby—and how it wept! She was moved to pity and said, "This must be one of the Hebrews' children!"
Then his sister said to Pharaoh's daughter, "Do you want me to go and find a nurse for you among the Hebrews to suckle the child for you?"
"Yes, go," she answered. So, the sister went off and brought the baby's own mother. Pharaoh's daughter said to her, "Take this child with you and suckle it for me, and I myself will pay you." The woman took the child and nursed it. 10 After the child was weaned, she brought it to Pharaoh's daughter, who adopted it as her own. She called him Moses— "He Who Pulls Out"—for she said, "I pulled him out of the water."  (Exodus 2:1-10)
I have been spending all week in this text. I have been feeling a lot like Moses's sister; watching those she loves make hard decisions and wondering what comes next. Will she see her mother give her brother away and live a life of fear that she may be next? Will others' hard choices stunt her life in ways that keep her from blooming into the woman God made her to be? Where is her strength to come from in a society currently living in fear and anxiety? I prayed for her. I prayed for all of the people in the story, and the people in our lived story, that we may still bloom. And then I took a walk.
Staying (at least!) 10 feet away from everyone I took a walk outside to clear my head and heart, crisscrossing the street to avoid anyone and everyone around me. It felt antithetical to the city's life blood…and to mine. Am I stunted in my growth right now? Am I Moses' sister looking out at the world afraid to bloom? And then I saw it. At the corner of West 104 and Manhattan Avenue, an intersection lined with bare trees as far as I could see, a single tree in full bloom. Due to conditions beyond their ability to control or even understand, all the trees at this intersection kept their hope locked inside, except for one. A single tree blooming where it was planted regardless of the journey of other trees or the condition of the world.
Friends, our God is clearly still speaking. The book of Exodus is not only relevant to our faith lives, but it offers a perspective on how we should live in these times of isolation and social distancing. Church, I don't think it is a coincidence we were gifted this story this week. God is calling those that mother to make hard decisions, sisters wondering what comes next, and strangers pulling us from the reeds and making sure we are okay. And while they may seem like tales of bare trees, these acts of care- and yes to give up, to wonder, to pull out of the unknown is to care- these acts of care are actually the blossoms of hope we are looking for. You can bloom and thrive in any condition, friends. God is with you.
Shalom Y'all,
Rev. Stephanie
A quick prayer for your week: God, help me continue to bloom. Amen