"Inspire Generosity: What Mary Said" by The Rev. Stephanie Kendell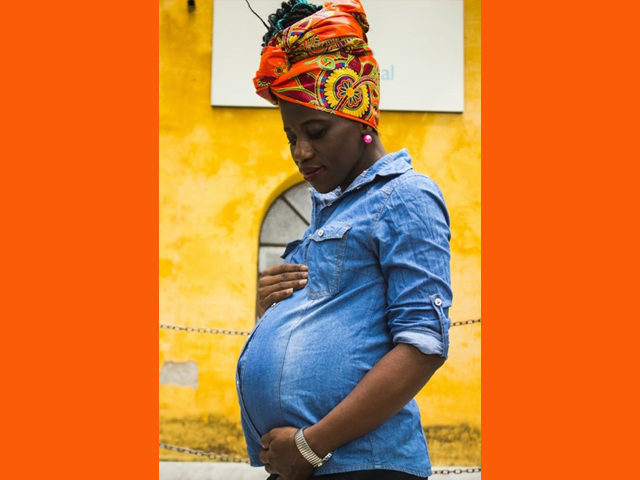 Beloved Church,
I hope this week finds you filled with the peace of God and looking forward to the Joy of this coming Sunday. Can you believe it is almost Christmas? And to our Jewish siblings Happy Hanukkah! Park Avenue Synagogue has invited us to join in their menorah lighting tonight and a Hanukkah concert next Thursday. Their website has all the details. Speaking of our PASYN siblings, don't forget that this Sunday is our final (for now) Bible Study with them. Our very own Kelsey will be leading that discussion on Isaiah 61:1-4,8-11. And after worship will be our final YASS gathering of the year. So much continues to happen in the life of the church. We are so grateful for each and every one of you who makes it so.
This week's scripture is one that I love so much. It goes by many names, but I would imagine most of you know it by "Magnificat." It is Mary's response to visiting her sister Elizabeth (who is also pregnant) and the support of her family as she embarks on this journey of faith.
So many people have put their own lens on this story and this statement by Mary, as we all do when we read, but I want to offer a simpler understanding (things are complicated enough right now, right?). And my simple lens is this – She said what she said. Let's take that approach together as we read Mary's words from the Gospel of Luke.
46 Mary said:
"My soul proclaims your greatness, O God,
47 and my spirit rejoices in you, my Savior.
48 For you have looked with favor
upon your lowly servant,
and from this day forward
all generations will call me blessed.
49 For you, the Almighty, have done great things for
me, and holy is your Name.
50 Your mercy reaches from age to age
for those who fear you.
51 You have shown strength with your arm;
you have scattered the proud in their conceit;
52 you have deposed the mighty from their thrones
and raised the lowly to high places.
53 You have filled the hungry with good things,
while you have sent the rich away empty.
54 You have come to the aid of Israel your servant,
mindful of your mercy—
55 the promise you made to our ancestors—
to Sarah and Abraham
and their descendants forever."
Luke 1:46b-55 (ILB) / Lucas 1:46-55 (NVI))
Mary said. Mary didn't imply, suggest, or cry out. Mary said. During this year, where we have been so removed from each other, I have noticed the way a text message and email often lacks the nuance, tone, and inflection with which I had intended. It has led to confusion, a couple sorry-s and more than a few laughs. And in most of those times, has the message been taken at face value, the confusion could have been avoided. The simplicity of letting our words be enough and knowing that they are always sent with the loving care of Christ's communal vision, is a prayer that I hold for each of us as we continue forward in these spaces of uncertainty. Something Mary know a bit about. So, may what she said, be what she said, and may that be enough for her and for us.
Shalom Y'all,
Rev. Stephanie
A quick prayer for your week: O Lord, help me speak with love and may it always be received that way. Amen