"Inspire Generosity: Peace is Not Performative" by The Rev. Stephanie Kendell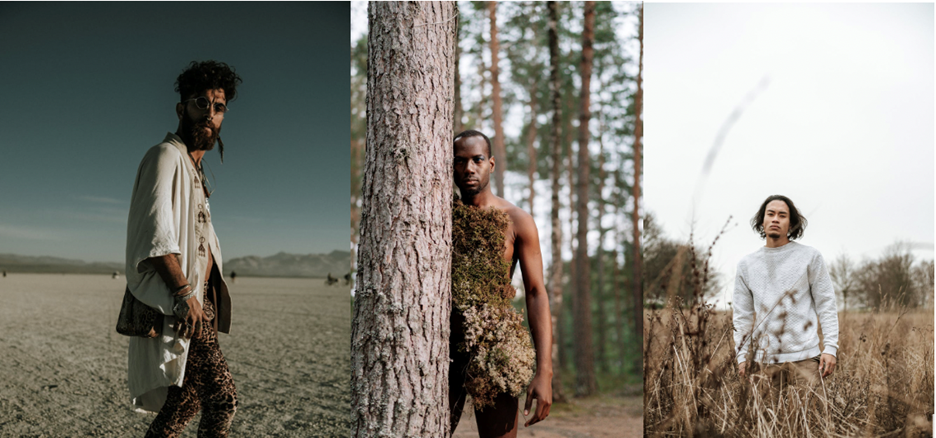 SOME OF THE JOHN THE BAPTIST IMAGES I HAVE COLLECTED
Beloved Church,
Can you believe it is almost the second Sunday in Advent? I am surprised by how time this year, has both flown by and gotten lost, all at once. Last Sunday started Advent and was the Sunday of Hope. This coming Sunday is the Sunday of Peace. Sitting in the liminal space of both of these Sundays –the space between Hope and Peace- feels really holy to me in this season of both our faith journeys and our broader lives. I hope that the Peace of Christ meets you this day and opens up time and energy for you to engage with God in new ways.
For me, in this year's Season of Advent -when we are preparing and awaiting the new birth of Jesus in our midst- the anticipation has felt a bit rushed. Rather than putting my energy toward the anticipation of Christ, I find myself asking things like- is my tree up and decorated well? Do I have the right gifts? What will I wear on Christmas Eve for worship? Which makes more sense in years where we can gather together, but this year I worried was feeling a bit performative. I keep asking myself, am I doing this because it helps me prepare for the birth of Jesus or just because it is what I have always done? Luckily most of my answers have been "yes! It helps me prepare for Jesus." It's been a little bit like letting Marie Kondo organize my advent practices. But instead of "does it spark joy?" I am asking "Does it spark Jesus?"
Now, I have always been a visual person-I like to think about the look of things. And when I started my journey of faith, to help me visualize the characters and themes I was reading and learning about in the Bible, I started collecting images that reminded me of our Biblical characters. Now, while I love thinking about both the historical and modern ways I imagine our Bible stories and characters, very few people have sparked my theological imagination the way John the Baptizer has. Which is why this John the Baptizer text is so important- especially this Advent. John reminds us that perfection is not what Jesus requires of us. All that is required is that we show up authentically- camel hair, grasshoppers, and all.
Here begins the Gospel of Jesus Christ, the Son of God:
as it was written in Isaiah the prophet: "I send my messenger before you to prepare your way,
a herald's voice in the desert, crying,
'Make ready the way of our God.
Clear a straight path.'
And so, John the Baptizer appeared in the desert, proclaiming a baptism of repentance for the forgiveness of sins. The whole Judean countryside and all the people of Jerusalem went out to John and were baptized by him in the Jordan River as they confessed their sins. John was clothed in camel's hair and wore a leather belt around his waist, and he ate nothing but grasshoppers and wild honey. In the course of his preaching, John said, "One more powerful than I, is to come after me. I am not fit to stoop and untie his sandal straps. I have baptized you in water, but the One to come will baptize you in the Holy Spirit." Mark 1:1-8 (ILB) / Marcos 1:1-8 (NVI)
Friends, remember that all Jesus requires of you is love. Love of God. Love of neighbor. Love of community. And Love of self. That last one is so hard sometimes, isn't it? But the first part of the Gospel of Mark, which scholars and historians often name as the first Gospel, reminds us that God's hope, peace, joy, and love –God's Grace- is manifest in and extended to each of us. All that is required is that we live fully and authentically as ourselves. And I don't know anything that offers more Peace this second Sunday of Advent than that.
Shalom Y'all,
Rev. Stephanie
A quick prayer for your week: O Lord, help me always extend myself generous grace. Amen