"Flip the Script" – A United Church of Christ StillSpeaking Daily Devotional by The Rev. Kaji Douŝa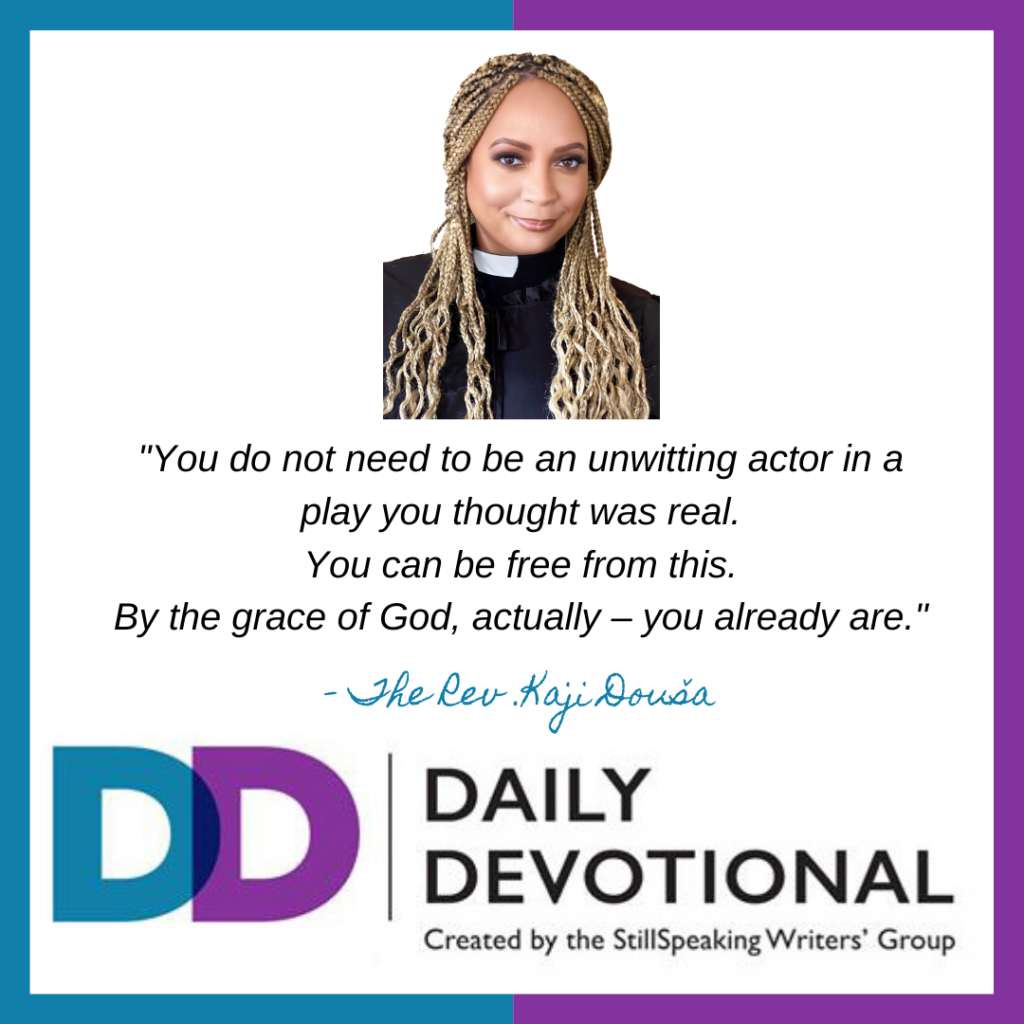 Then the eyes of both were opened, and they knew that they were naked; and they sewed fig leaves together and made loincloths for themselves. – Genesis 3:7 (NRSV)
I left my first school with a powerful belief: I was terrible at math. This haunted me for the next 17 years of my life.
But here's the problem: I was wrong. I wasn't horrible at math. One day, I had to do a multivariate regression analysis to understand a problem I needed to resolve. I had to get it. And I pushed myself past this belief about what I could and couldn't do…
…and the symbols and numbers on the page started speaking to me. They became a language I understood. As I learned to shut off the false claims I believed about myself, I flipped the script.
We all have a story someone told us about ourselves, often formed out of a challenging moment: We face a challenge. Someone crafts a story around it. We start repeating that story about ourselves and giving it more color and shape. It becomes a full-blown script without our realizing it.
And then? When life takes us off script and when the script isn't right? We don't know what to do.
What are the scripts in your life? Are you a "terrible communicator"? Do you "just attract the wrong kind of partners"? Are you "just bad with money"? Etc.
Think about your scripts. And as you do, pray for the blessing of recognizing them for what they are: stories imposed by those who decided to be playwrights in our lives. You do not need to be an unwitting actor in a play you thought was real.
You can be free from this.
By the grace of God, actually – you already are.
Prayer
God, help me to flip and cast out these scripts on my life that you didn't write. Amen.
The "StillSpeaking Daily Devotional" series is produced by The United Church of Christ.