"Bloom with Grace: Baptism" by The Rev. Stephanie Kendell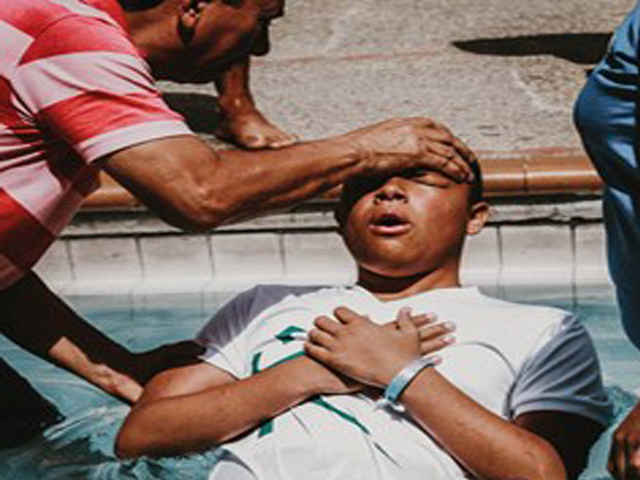 Beloved Church,
I pray that you are all taking care of yourself- hopefully even finding moments of rest and joy amidst the forces of chaos, hurt, and uncertainty. When in times of doubt I turn to scripture and prayer, and as I am sure you can all imagine 2020 and this fledgling 2021 have put some miles on my bible and prayer life. I have prayed for each and every one of you and our community as a whole, and I will continue to do so. And even in the middle of it all, the church still comes together in beloved community and the Spirit still moves. And for all of it- I am grateful.
So, friends, in a rare moment where I am truly lacking for words other than white supremacy is a sin and Black Lives are Holy, I want to let the scriptures speak for themselves. As you read, I ask each of us to remember our own commitments of baptism and community. And as we read this passage from Mark, and witness the baptism of Jesus, I hope we can wonder together what the cleansing, the connecting, or the assurance is you need today for yourself and your church, so that all we do and say, helps us walk more faithfully in the steps of Jesus.
And so, John the Baptizer appeared in the desert, proclaiming a baptism of repentance for the forgiveness of sins. The whole Judean countryside and all the people of Jerusalem went out to John and were baptized by him in the Jordan River as they confessed their sins. John was clothed in camel's hair and wore a leather belt around his waist, and he ate nothing but grasshoppers and wild honey. In the course of his preaching, John said, "One more powerful than I is to come after me. I am not fit to stoop and untie his sandal straps. I have baptized you in water, but the One to come will baptize you in the Holy Spirit."
It was then that Jesus came from Nazareth in Galilee and was baptized in the Jordan River by John. Immediately upon coming out of the water, Jesus saw the heavens opening and the Spirit descending on him like a dove. Then a voice came from the heavens: "You are my Beloved, my Own. On you my favor rests."
[Mark 1:4-11 (ILB) / Marcos 1:4-11 (NVI)]
Beloveds, on you Jesus's love and favor rests.
Be safe. Take care of yourself. This community of God's loves you dearly.
Shalom Y'all,
Rev. Stephanie
A quick prayer for your week: O Lord, may the baptismal waters of Jesus continue to cleans our personal and communal sins and lead us on the path of your righteousness. Amen