Advent Devotional, Dec. 15: "Are You the One?" by Vince Amlin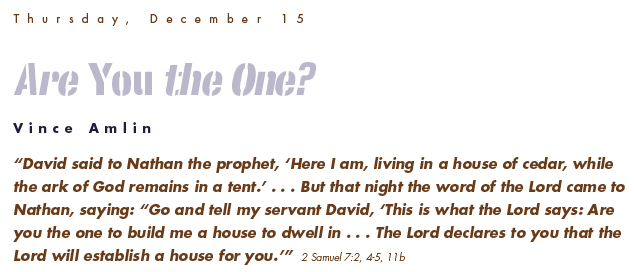 Over the last few years, Christmas has gotten political. There's a war on it. We need to keep the Christ in it. Don't get us started on "Happy Holidays." Everywhere people are busy defending Jesus against those they fear will do him harm.
That's not my battle, but I sympathize. As a pastor I spend plenty of time worrying about protecting Jesus, about sheltering the Holy One from an unkind world. I devote my days to laying bricks and my sleepless nights to fussing over blueprints.
Then I hear the umbrage in God's words to David:
"Are you the one to build me a house?!"
That's not the way it works. God refuses our shelter, mocks our protection, tears up our anxious blueprints and leaves no brick on another.
And that's good news. Because in place of our temples, God builds a home for us to dwell in: on earth, in our skins, at the heart of the divine.
God comes to us defenseless not to receive our protection, but to inspire us to vulnerability, to remind us in the voices of angels to "be not afraid." We have all the shelter we need.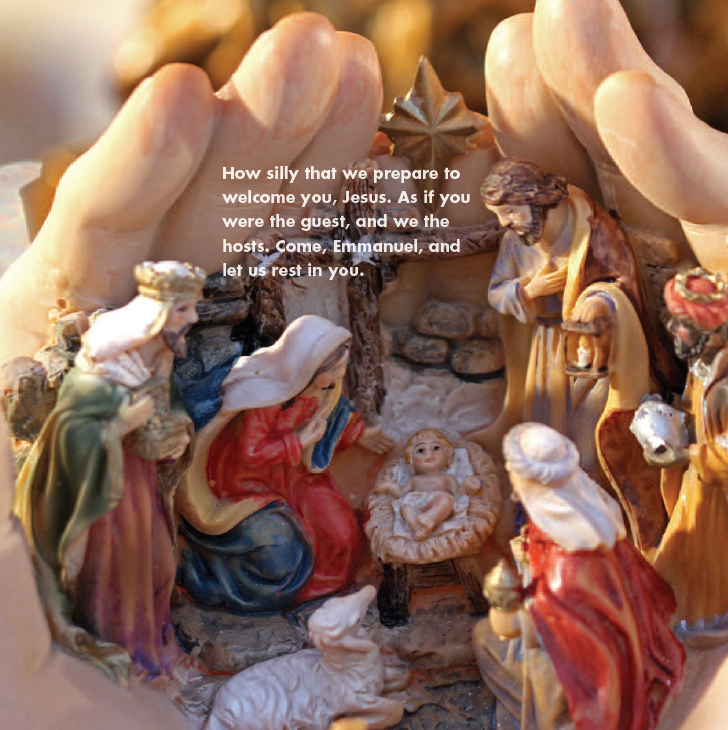 ###
United Church of Christ Stillspeaking Devotional Published by Pilgrim Press. Shared with permission of the publisher.