A Celebration of the Life of Ima Jean Kidd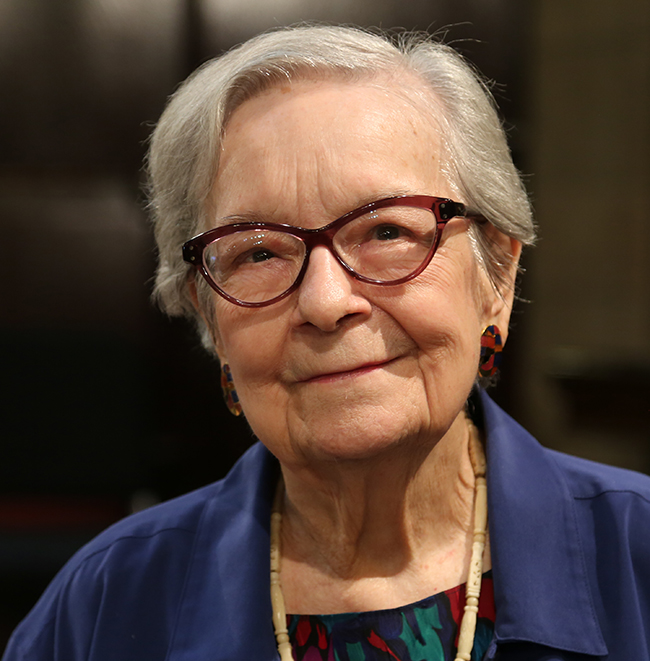 March 31, 1927 – May 1, 2017
An event to celebrate the life of Ima Jean is being planned by her neighbors at 15900 Riverside Drive West, New York, NY 10032 (near W. 159th St.).  The event will occur in the social hall of the building she shared with an amazing group of people for 58 years.
Here are the details:
WHAT:     Celebrate the life of Ima Jean Kidd
WHEN:    Monday evening, May 22, 7 p.m.
WHERE:  15900 Riverside Drive West, NY, NY
Members and friends from The Park and elsewhere are cordially invited.  Feel free to bring food and beverages to contribute to the festive reception afterward.  If you're unable to attend, and want to share a story about Ima Jean, please send it to Ann Megyas at annmegyas@gmail.com.
If you've never been to Ima Jean's building, here are some suggestions:
1) Click the address above to view the location in Google Maps.
2) By subway, take the No. 1 train and exit at the W. 157th St. station. Walk north on Broadway to W. 158th St., walk west to Riverside Drive.  Turn right and walk north to 15900.
3) An alternate route is a bit shorter:  Walk west from Broadway on W. 158th St., and turn right at the second street named Riverside Drive.  Keep walking northward, and eventually you will pass a row of brownstones on your left, and then just before you reach the Bronx 6 bus stop, there will be a black fence on your left with an opening to stairs going down to a terrace along the back side (east side) of 15900.  Keep walking southward on the terrace, and you will come to an entry to the lobby. If you get discouraged, the 24-hr.-doorman phone is 212-928-1694
4) One can also get to that neighborhood by taking the A train to the W. 168th St. station.  At that point you might want to take a taxi to 15900 Riverside Drive.  It's a bit of a walk.
5) Buses that go near that area are the M3, M4, M5, and Bronx 6.
6) Take a car service or taxi to 15900 Riverside Dr.
A memorial service is also being arranged for Ima Jean by Park Avenue Christian Church, 1010 Park Ave., NY, NY.  The date for the Park service is tentatively set for Sunday afternoon, July 16, 2017. Further Details will be published at a later time.