DAUGHTERS 4 JUSTICE (D4J) STATEMENT ON RECENT AND PLANNED VIOLENT INSURRECTION IN WASHINGTON, DC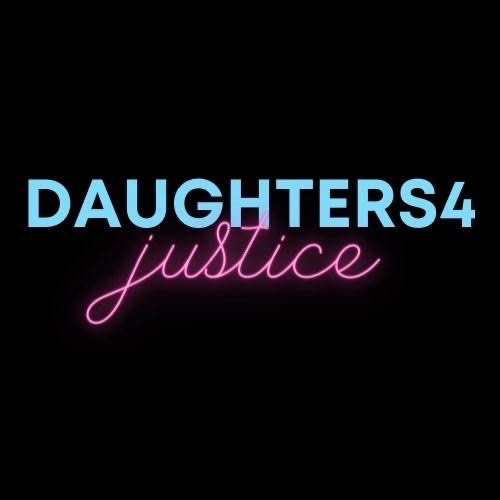 Dear Faith Partner,
On the eve of an historic Presidential Inauguration when we will swear in this country's first African American woman as Vice President on a ticket voted-in by courageous leaders from African American communities across the South, we recognize another–ominous–historic first: the shadow of violence that hangs over the Capitol in the form of 25,000 National Guardsmen and women  called up from around the country in the wake of the January 6 attack by violent White Supremacists.
Reflective of our commitment to re-envisioning public safety for all, Daughters 4 Justice condemns the recent and planned violent insurrection in our nation's capital, particularly at the US Capitol complex and calls on the new Administration to apply a racial justice lens to law enforcement in NYC and across the country.
We, D4J's founders, are seasoned faith-leader activists with decades of experience in hundreds of First-Amendment protected protests to exercise our right to free speech. Grounded by Kingean non-violence, we have engaged and trained others in the discipline of turning our indignation to policies that help the people we serve. We were first-hand witnesses, clergy observers, to the very protests for which NY State Attorney General Leticia James has now brought suit against the New York City Police Department (NYPD) and the City of New York "to end the pervasive use of excessive force and false arrests by the New York City Police Department (NYPD) against New Yorkers in suppressing overwhelmingly peaceful protests." We protect our rights along with others to exercise theirs.
While our faith teaches us that January 6, 2021's seditious show of force is but one example of the escalating last gasp of oppressive white supremacy's grip over our increasingly fragile democracy, we acknowledge that this struggle is not over yet.
Elected officials & the governmental officials they oversee must immediately make clear that, not only will this nation, nor will our beloved City of New York tolerate treasonous behavior, but accountability will be swift, just and thorough. Collaborators and planners of insurrection must meet the swift arm of justice. Law enforcement – at every level – must widen its tunnel-vision focus on Black Lives Matter protestors to investigate the  deadly white supremacists hiding in plain sight.
January 6, 2021 can never serve as rehearsal for further violent upheaval. There is too much at stake.
As New York City faith leaders, it is imperative that we work together to ensure positive change takes place in our criminal justice system. This movement is one that is calling women of faith from all areas of New York and from all faith traditions to join and help lead in creating radical change together.
We need YOU!
Please see below for important action steps:
Join a D4J Sub-Committee by emailing Minister Onleilove Chika Alston which committee you want to join at: ministeronleilove@daughters4justice.com.
Neighborhood Engagement
2. Domestic Violence Reduction
3. Mental Health
4. Anti-Racism
5. Police AccountabilityJoin Daughters4Justice as an individual or congregational/organizational member by:Movements that are majority self-funded are able to own their work and as much as possible we want YOU to own the work we are doing together.
1. Completing the D4J Membership Application
Paying $25 for individual membership dues and $250 for congregational or organizational dues. This is an annual payment and for the congregational/organization dues a payment plan is available.
*If you cannot pay membership dues email Info@Daughters4Justice.com and a scholarship can be made available.
Set-Up A 1-1 Conversation with a member of the D4J Founding Team to learn more by emailing Info@Daughters4Justice.com
Daughters4Justice is a movement of New York women faith leaders dedicated to positive change in our criminal justice system. We want the voices of all women of faith who are concerned about criminal justice heard and we want to hear from you!
To learn more email Info@Daughters4Justice.com and follow us on Facebook, Twitter @D4JNY or Instagram @D4JNYC
Donate here to support our work.
Let us be in serious prayer as well as strategic and safe action this week.The legacy of King is not only for one day but for faith-rooted leaders it is a lifetime commitment.  Thank you for all you do.
In Peace ,
Daughters4Justice Founders
Apostle Staci Ramos, Garden of Gethsemane Ministries, Inc.
The Rev. Dr. Chloe Breyer, The Interfaith Center of New York
The Rev. Kaji Douša, Park Avenue Christian Church
Dr. Deborah Jenkins, Faith @Work Christian Church
Minister Dr. Onleilove Chika Alston, Prophetic Whirlwind Ministries & Mothers of The Nations U.S. Coordinator