Update from Rev. Francesca Fortunato, Children and Youth Ministry Leader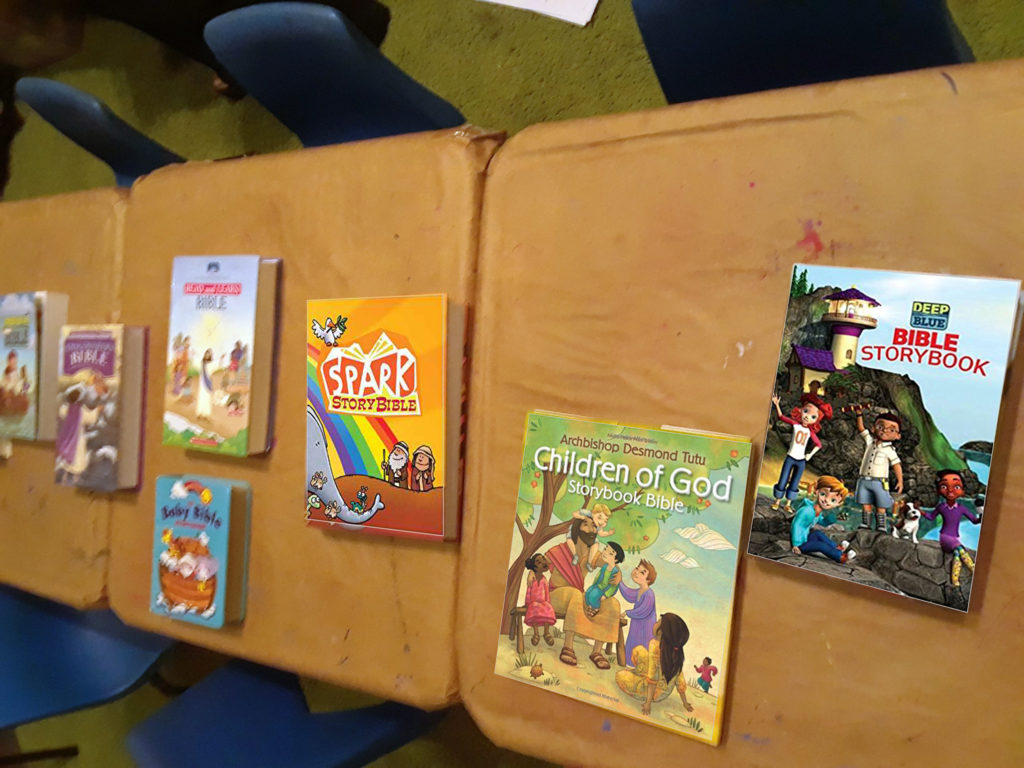 The 2017-18 Sunday school year will conclude on June 24th, Pride Sunday. The previous Sunday, the 17th, was our "Kids-Pick-the-Bible-Stories" day, as well as our end of the program year party. We read Bible stories chosen by the six children present, and engaged in some lively discussion about why each child had chosen their particular story. I found it interesting that two children selected stories about King David (who, like the prophet Samuel, started his special ministries while still a child.) There also seemed to be a strong animal theme, with selections focused on animals from Genesis, and Noah. After all of their stories had been read and discussed, I asked the children whether they would like to hear one more, chosen by me. They said yes, so I read to them about Jesus blessing the children. I then asked whether they could guess why I had picked that story. Answers included, "Because it's important for kids to learn about Jesus, too.", "Because YOU like children," and, "Because children needed help." I told them that those were all good answers, but that I would add one more: "Because children are just as important to God as grownups, and just as much able to minister in this world. And it's my job, sometimes, to remind the grownups in church about that."
After the Bible story session, we ate snacks, played games, and danced together. Good times in good company!
On Pride Sunday, we will read 2 Corinthians 5: "Walking by faith." We will discuss the ways that our Christian faith inspires us to "walk our talk," by participating in marches for social justice, like Pride, The Women's March; March For Our Lives and, most recently, Families Belong Together.Since some of the children will be marching with The Park's contingent at Pride, we will spend our Creative Response time making LGBTQ Pride signs to carry, and Pride Jewelry to wear.
I just want to conclude my final report for this program year, by saying that I am so very happy that The Park church community have asked me to come back and continue my children's ministry here in September. Even with more than a decade of experience in children's ministry, I still felt a certain degree of nervousness when I started at The Park. Every congregation is unique, and you can never assume that what works well for one congregation will also work well for another. I wasn't sure that I would be a good fit for this community, but I hoped and prayed that I would be, and did my best to make my own walk by faith, as I learned what was wanted and needed in this specific children's ministry. You will all be in my prayers during the July and August break, and  I will be looking forward to joyful reunions in September.
Blessings and joy!
Rev. Francesca