Update from Rev. Francesca Fortunato, Children and Youth Ministry Leader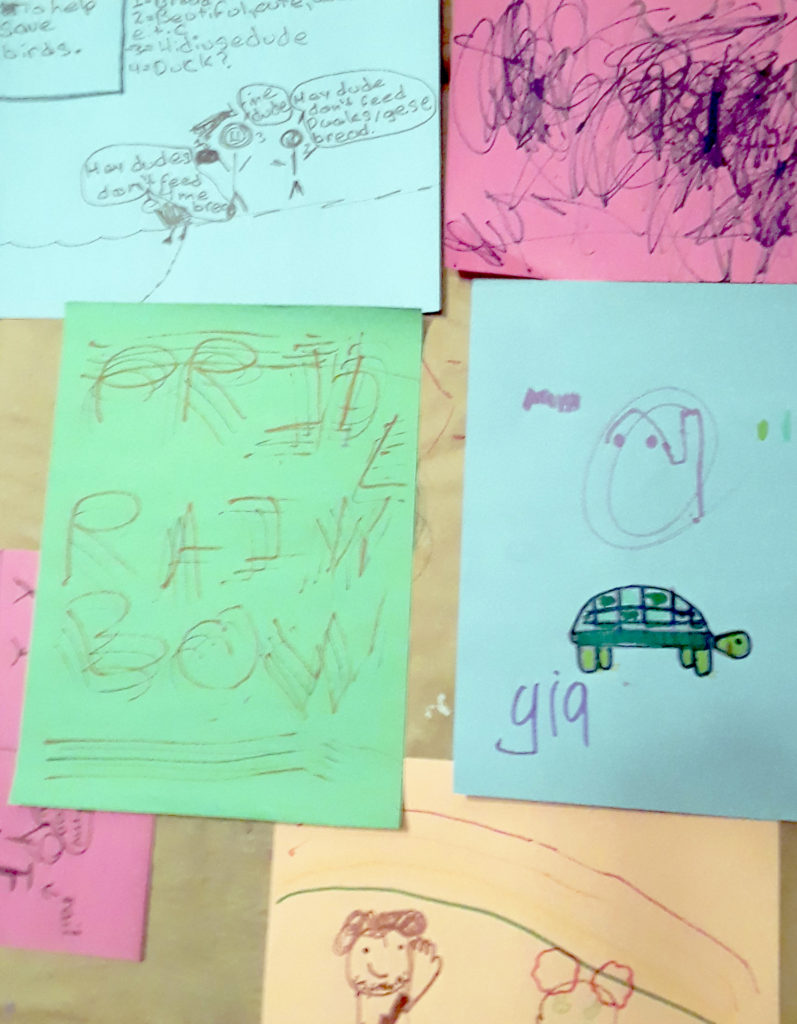 On June 10th, The Park Sunday School children  read 1 Samuel 3:1-20. We talked about God's  calling of Samuel, while he was still a child, and the idea that children, as well as adults, are still being called by God. We also discussed ways to discern callings, since most of us don't hear the voice of God directly, as Samuel did. I asked the children to think about things that they had always loved to do, and things they really cared about; ways that they wanted to make the world better. Following the discussion, the children were invited to write, draw (or write and draw) ideas about their own spiritual callings. Their creative responses took many forms, ranging from a single word, written in big, multi-colored letters, to pictures of things they loved, with no words at all; even a couple of comic strips with dialogue balloons!
On June 17th, Father's Day, the Park Sunday School children will have Kids Pick The Stories Day. They will be invited to choose their favorite Bible stories, either from children's bibles that they have at home, or from the several versions that we have in our Children's Ministry library. We will read and discuss the stories chosen by the children, with emphasis on why each child chose the story that they did; what is most exciting, fun, or inspiring about it. The 17th will also be our next-to-last Sunday school day for the 2017-18 program year, and, as a way of doing end-of-year celebration, children will share their favorite toys, games and snacks, in a free form social party time, following the Bible stories.
Blessings and joy!
Rev. Francesca