From The Rev. Francesca Fortunato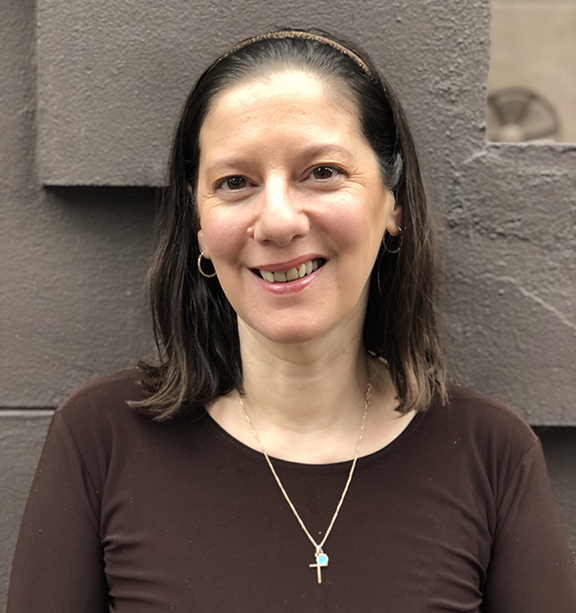 Hello Park People,
As I begin my second month as your Children's Minister, I am glad to report that we all seem to be adjusting to the newness, with happy excitement. I am a new person in the lives of the children and teachers, as they are new in mine. The process of getting to know each other is a joyful journey.
In February, we did a lot of reading, talking, and creative responding about love, for family and friends, for members of our community, and for God. As we move more deeply into Lent, and through Holy Week and Easter, we will be exploring ways to put that love in action, and to include the all people in its embrace; not just our near and dear ones. We will be making and keeping prayer journals, imagining the scene of Jesus driving money changers from the temple, with our own illustrations of the scene, and acting/singing our wonderful welcome for Jesus, in imitation of those children in Jerusalem, who welcomed Jesus, so long ago. As we do all of this reading, imagining, and creating, it is my hope and prayer that our community may grow ever stronger, in shared faith, and caring for each other.
I have been asked to use this space to tell you a bit more about myself. That makes sense, since most adults in the congregation hardly ever see me. So, here goes.
I am a native New Yorker, and passionately in love with my city. I truly love the whole city, but upper Manhattan, where I was born, is my favorite part, and I am very glad to be living there again.
My wife, Lynn, and I, have a shared hobby, which, though on temporary hiatus while we save up some more money, is very important to both of us. We are competitive ballroom dancers. We dance with each other, and also with professional partners, for pro-am competition. It's an enormously expensive sport, when you add up the private lessons, costumes, and entry fees, but we have loved the whole, glitzy, gritty, and glamorous experience (I even got coached by Tony Dovolani, from Dancing With the Stars) and hope to be back in the ballroom some time this Spring.
Lynn and I have also done some shared ministry during the 9 years we've been together, primarily in the Transgender/Gender Variant/non-binary communities. Lynn is Transgender (I have her permission to share that when it serves a pastoral purpose )and we have led workshops, worship services and support groups, together and individually, at the LGBT community center here in Manhattan, the Philadelphia Transgender Health Conference, and as part of an interfaith organization called Transfaith. One of the more rewarding things that we worked on together was a naming ceremony, which created meaningful ritual around the claiming of a true name, in collaboration with our friend, Peterson Toscano, a Quaker performance artist, who does plays about Transgender and non-binary characters in the Bible.
I also should mention that my Queer community work has not been limited to Transgender issues. I am the B in LGBT, and have been an out Bisexual activist since my teens. I have facilitated a support group at the Center, called "Bi Perspectives " (yes, those who identify as Pansexual or Fluid are included) and have marched with the Bi Contingent at Pride. I am also a frequent contributor to Bi and Queer publications, including Bi Women, Pretty Queer, and the British website, Biscuit.
So, more about me, as this journey continues. I welcome questions and conversations about anything that I've shared, or whatever else might be on your minds. Please email me at ffortunato@parkavenuechristian.com.
Meanwhile, I also want to invite all adults in the congregation to think about sharing their skills, talents, and interests with our children. Whatever you wish to teach or share can be worked into my lesson plan, and having adult guests is both enriching for the children, and an opportunity for people who are not parents to get to know the younger members of this community. It really does "take a village," and you all have the chance to be wonderful, village elders for the next generation.
Blessings, well wishes and high hopes!
Rev. Francesca