Children and Youth Ministry Update from The Rev. Francesca Maria Fortunato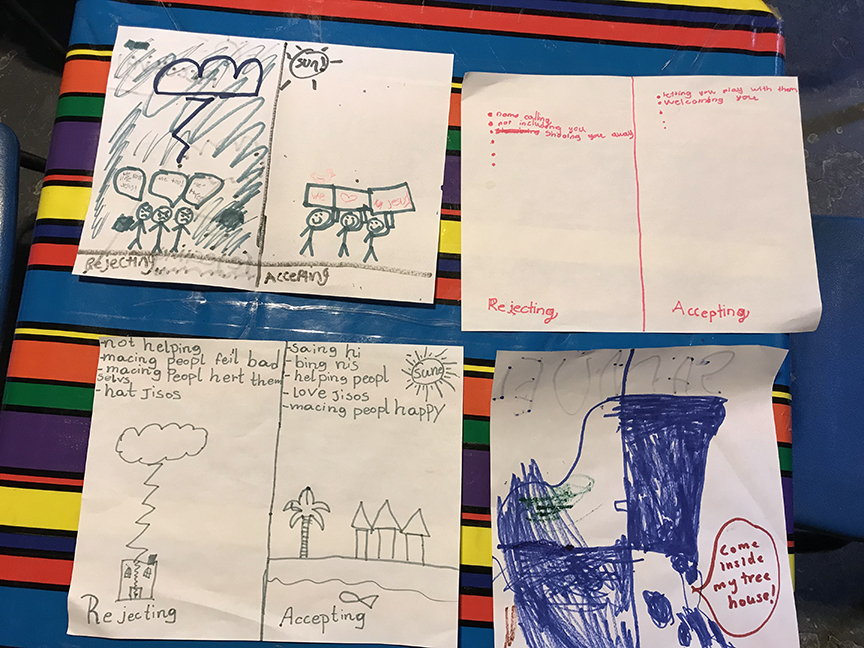 Dear Park People,
On Sunday February 3rd, the Park Sunday School children read Luke 4:22-24. We discussed the rejection that Jesus experienced, while teaching and telling stories to the people in Nazareth, and speculated on the reasons why the people there might have been so unwelcoming in their treatment of Jesus. From there, we segued into conversation about our own experiences of being rejected and feeling unwelcome, as well as those times and places where we did receive welcome and acceptance. For their creative response, the children drew and wrote two-panel comic strips, showing the different words and actions that expressed rejection and acceptance. (By happy coincidence, given the day's scripture and lesson plan, the Park Sunday school community included a new child, who was visiting for the first time!)
On Sunday February 10th, the Park Sunday school children will read 1 Corinthians 15:9-10, and reflect on Paul's statement about "working hard" for God, as it relates to the work for God that we are called to do. The children will be guided to consider the ways that they are currently doing God's work, and the ways that they might want to do God's work in the future. For creative response, children will write stories or poems on the theme of doing God's work.
Blessings, well wishes, and high hopes, as ever,
Rev. Francesca Fortunato: Children's Minister