Children and Youth Ministry Update from The Rev. Francesca Fortunato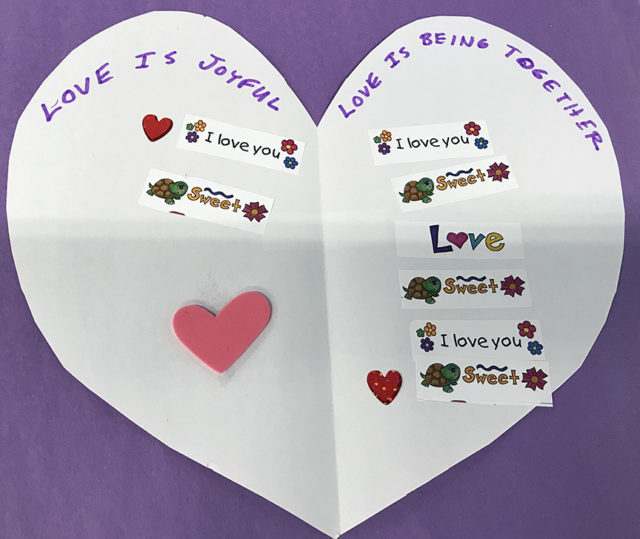 Dear Park People,
In Sunday school on February 9th, we read 1 Corinthians 13; Saint Paul's "love chapter," which is featured as a reading at so many weddings, because it remains both eloquent and relevant. We talked about being people who love (God and each other) and why that's so important. For our creative response activity, we made Valentine cards, using construction paper, crayons, markers, and colored pencils, plus stickers and adhesive-backed plastic "jewels." On them, we wrote "love is" expressions of our own. The Valentines turned out very fancy, and full of love!
On February 16th, we will read Psalm 23, and think about the many ways that God is our "Shepherd," providing for our needs, protecting us, and giving us gifts of beauty and joy. For our creative response activity, each child will choose one verse from the Psalm, to illustrate, using imagery related to the way that God is Shepherd for them.
We're going to have a very cold Valentine's Day this year, if long-term weather forecasters are accurate. So, may we be warmed by warm hearts, and joy with God and our loved-ones!
Blessings and well wishes as always,
Rev. Francesca Maria (Miriam): Children's Minister