Children and Youth Ministry Update from The Rev. Francesca Fortunato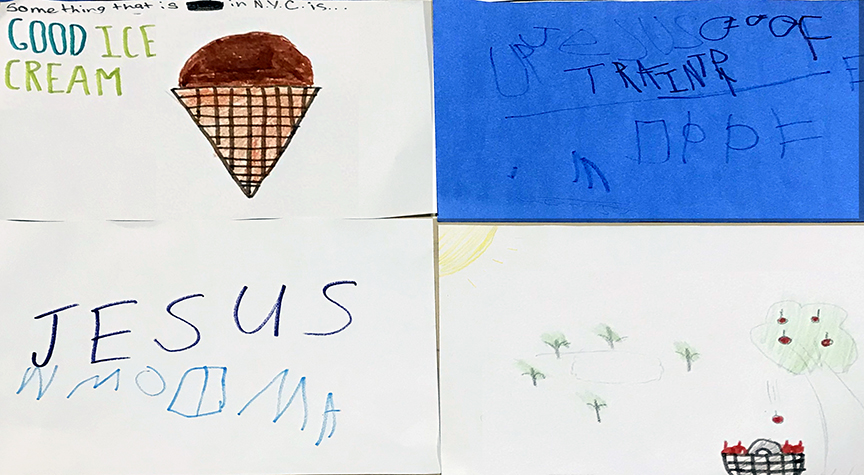 Dear Park People,
On Sunday May 26th, the Park Sunday school children read Revelation 21:1-7. Discussion focused on the promise of the "holy city," and led to reflections on the places where we find holiness in our own city. Children's ideas about that included fruit and vegetable stands, ice cream trucks, parents (spending time with them in the city) and (my personal and very specific favorite) "the F train and the Q train." Their creative response activity was a collaborative poster, depicting all of the wonderful, urban holiness, NYC style!
On Sunday June 2nd, we will continue with the Book of Revelation, chapter 21: 22-26. We will talk about the ways that God sees people and creatures (loving everything and everyone; finding all of it beautiful and good). Then, in keeping with the June theme of Pride, the children will draw "eyes of God," using their new, special rainbow crayons (wide crayons, containing all colors of the rainbow) revealing all of the wonderful people, and other life forms, which God has made, and looks upon with love.
Blessings and well-wishes, to the children and adults of the Park community, as ever!
Rev. Francesca Fortunato: Children's Minister