Children and Youth Ministry Update from The Rev. Francesca Fortunato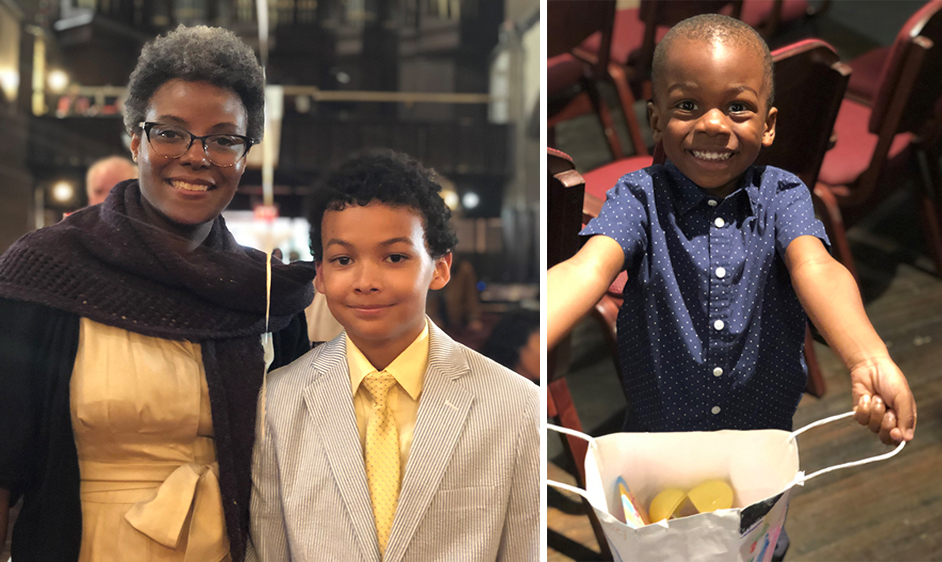 Dear Park People,
On Easter Sunday, April 21st 2019, The Park Sunday school children participated in the worship service with their Sunday school teachers, children's minister, and a large number of child visitors, who joined them in using their Easter coloring/activity books, decorating bags, in which to carry Easter eggs, and playing in the sanctuary play space. The children were especially excited by the beautiful, dove balloons, which were released at the end of the service, though some wanted to keep their balloons, instead of releasing them (which was, of course, okay). They also had great fun with the Easter egg hunt in the sanctuary, and enjoyed playing with the toys that were inside the eggs.
On Sunday April 28th, the children will be back in their temporary space, the St. Ignatius church gym/auditorium. They will read John 20:19-29, which tells about how Jesus appeared to the disciples after the resurrection. They will discuss how they might feel, and what they might say and do, if Jesus suddenly showed up at their table during Sunday school. Then, for their creative response, they will have an opportunity to get up on the auditorium stage, and act out the scene, as they imagine it!
Note to their adults: Ms. Glenda and Ms. Laura will be leading Sunday school without me, on the 28th, because my wife, Lynn, and I, are moving to a new apartment on Monday the 29th,and I will need that day for final preparations.
Blessings, well wishes, and high hopes, as ever,
Rev. Francesca Fortunato: Children's Minister