Children and Youth Ministry Update from The Rev. Francesca Fortunato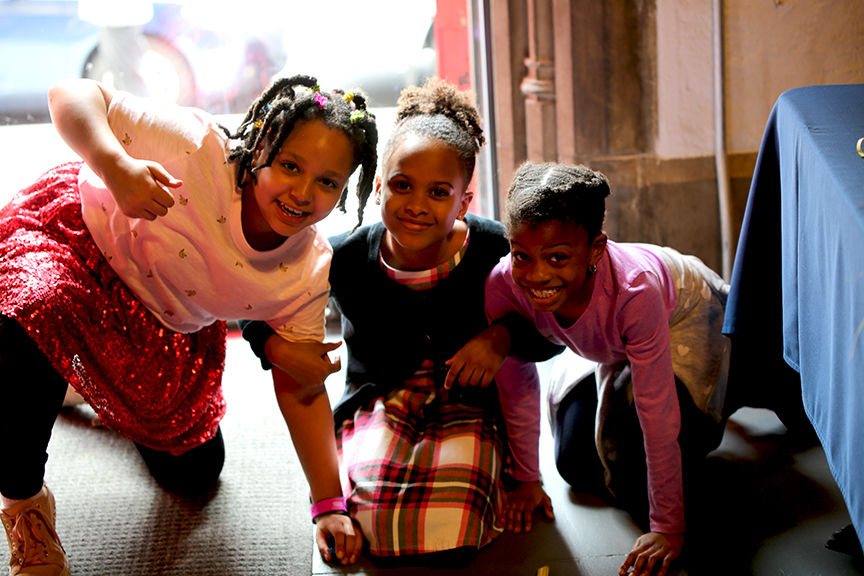 Dear Park People,
On April 14th, Palm Sunday, the Park Sunday school children spent the morning in the sanctuary, instead of their Sunday school space, and participated in the service by giving palms to everyone who entered. Once the service began, the children gathered at their table in the rear of the sanctuary, where they were able to read the Palm Sunday story in their Spark Children's Bible, and use the Holy Week/Easter themed coloring and activity books that had been provided for them. (The books included, not just pictures to color, but Bible-themed mazes, word search games, etc.) They enjoyed the parts of the service where everyone stood, waving their palm fronds, and also the videos of people reading the scripture (which included a couple of child readers!)
On Easter Sunday, April 21st, the children will, once again, be at their table in the sanctuary, where, in addition to their Bibles and activity books, they will have plain , white paper gift bags to decorate with their own designs. The gift bags will be used, after the service, to hold the Easter eggs that the children find during their Easter egg hunt in the sanctuary! Note to parents who are reading this: If your children prefer to sit with you and your family during these multi-generational services, they are always welcome to do that. The children's space, the teachers, and I, are there to help make the service a happy and child-friendly experience, for those children who want to spend the time with their Sunday school friends.
Blessings, well wishes, and high hopes, as ever,
Rev. Francesca Fortunato: Children's Minister