Children and Youth Ministry Update from The Rev. Francesca Fortunato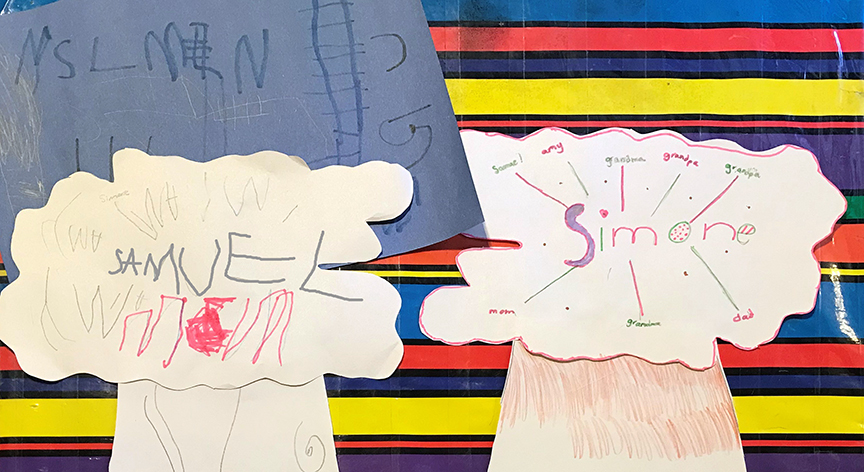 Dear Park People,
On Sunday March 17th, the Park Sunday school children read Luke 3:21-35 (the genealogy of Jesus) and discussed the reasons why knowing about ancestry and family history are important for us, as people of faith (and how knowing the family history of Jesus reminds us of our connection as a Christian community, who are family in God). For their creative response activity, the children turned their own names into works of art, writing them in fancy lettering, and adorning them with decorative colors and pictures.
On Sunday March 24th, the children will read Isaiah 56:6-9, and discuss the ways that we live with the mystery of faith; never able to truly "know" God's thoughts, but only able to imagine and speculate about them, based on what we witness in our lives. Then, in creative response, the children will be led to engage that spiritual imagination, by thinking about the people and places in their lives as expressions of the mind of God, and making "thought balloons" (the sort used in comic strips to show what the characters are thinking) filled with words and pictures, portraying God's thoughts, as the children imagine them.
Blessings, well wishes, and high hopes, as ever,
Rev. Francesca Fortunato: Children's Minister