Children and Youth Ministry Update from The Rev. Francesca Fortunato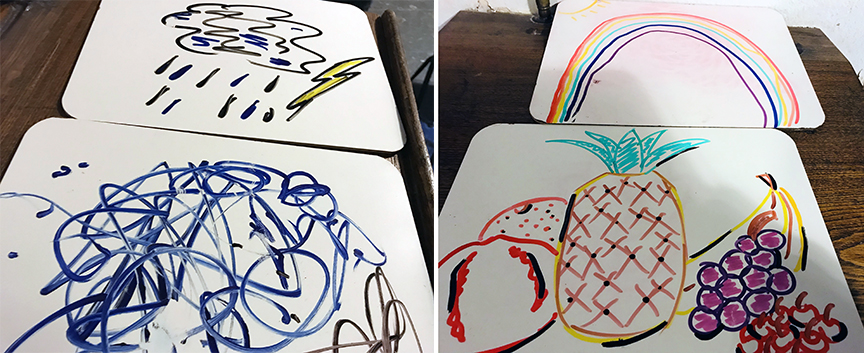 Dear Park People,
During the month of February, The Park Sunday school children did lessons and activities focused on love, for God and for other people. We did writing, drawing, writing and drawing combined (two-panel cartoons) and dramatic play, on the subjects of making people feel accepted (Luke 4: 22-24), doing God's work to make the world a kinder place for all (1 Corinthians 15:9-10), thanking God for the blessings of love in our lives (Luke 16:20-26), and letting go of hurt feelings, so that we can begin the process of forgiving people who have harmed us (Luke 6:27-38.)
As we step out on the Lenten road with Jesus, during March, there will be emphasis on expressing our lives as disciples through practices that truly glorify God, by respecting and honoring human diversity.  Our activities will include art work and creative writing on the themes of self-expression and personal authenticity (self-portraits, with clothes, hair styles, and other details that show who we really are), the understanding that all humans are kin, in the realm of God (writing about ways that we have welcomed "strangers," and been welcomed by them, our family names and ethnic cultures as expressions of God's glory (writing/drawing our names, graffiti style, as works of art), pondering the mysteries of God's mind (imagining what God might think, and putting those thoughts into "thought balloons") and dramatic play on the theme of unconditional love and renewal of relationship (inspired by The Prodigal Son.)
The season of Lent is a time when, as a person with decades of experience in children's ministry, I find myself challenged, each year, to lay the groundwork for meaningful spiritual growth, without making children feel that Lent is a time for suffering or punishment. I know so many adults who confess to me (you get that sort of thing when you have "Reverend" in front of your name) that they "hate" Lent. Further probing on my part will often reveal that the negative feelings around Lent began during childhood, in church and Sunday school, with strong emphasis on sin, suffering, giving things up, and feeling guilty about their own human vulnerability.
My hope and goal, in my work with the children at The Park, is to help them understand themselves as part of God's unending, and ever-unfolding story. We are not mere readers or spectators of that story, but characters in it, and, when we read scripture, we are remembering the chapters written in the past (including sad chapters) without getting "stuck" in them. We can (all of us; children and adults alike) help to write the happy chapters of the present and future, by living out the teachings of Jesus (and our Matriarchs and Patriarchs from Hebrew scripture) as best we can in each moment.
This has been feeling like a long Winter, in so many ways. But Lent can help us see the signs of new life, just beginning to emerge in these days. Let us hope. Let us pray. Let us be the beauty and glory of God, in our world, in our day!
Blessings, well wishes, and high hopes, as ever,
Rev. Francesca Fortunato: Children's Minister