Children and Youth Ministry Update from The Rev. Francesca Fortunato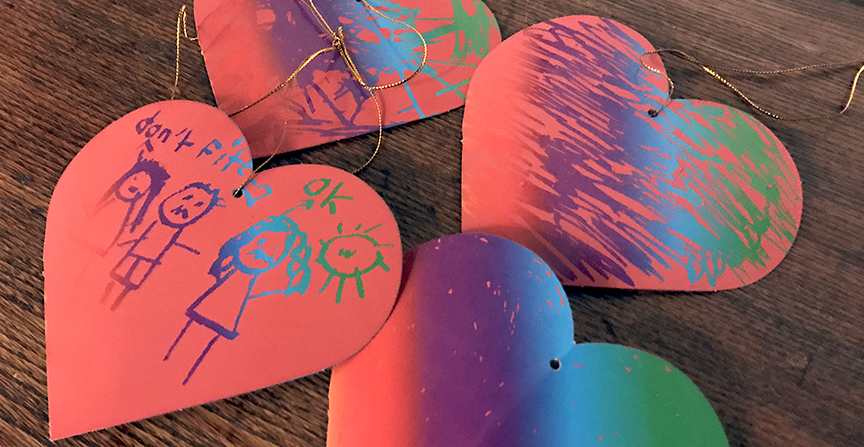 Dear Park People,
On Sunday February 17th, the Park Sunday school children read Luke 16: 20-26, and then discussed the "good things that come from God." For their creative response activity, the children inscribed red scratch-art heart ornaments (not just for Valentine's Day!) with words and images representing God's good gifts to them, including friendship, food, ability to help others, and loving/being loved.
On February 24th, which is the last Sunday before Lent, the children will get some preview of Lenten themes, as we read Luke 6: 27-38, in which Jesus calls upon the disciples to pray for their enemies. This will lead to a discussion of giving and receiving forgiveness, and the challenge/blessing of forgiving people who have harmed us. For their creative response activity, the children will use dry-erase boards and markers, to draw images representing their hurt feelings; then, symbolically, "erase" those memories and replace them with peace and joy, by erasing the boards and drawing images of things that bring them joy.
Blessings, well wishes, and high hopes, as ever,
Rev. Francesca Fortunato: Children's Minister