Children and Youth Ministry Update from The Rev. Francesca Fortunato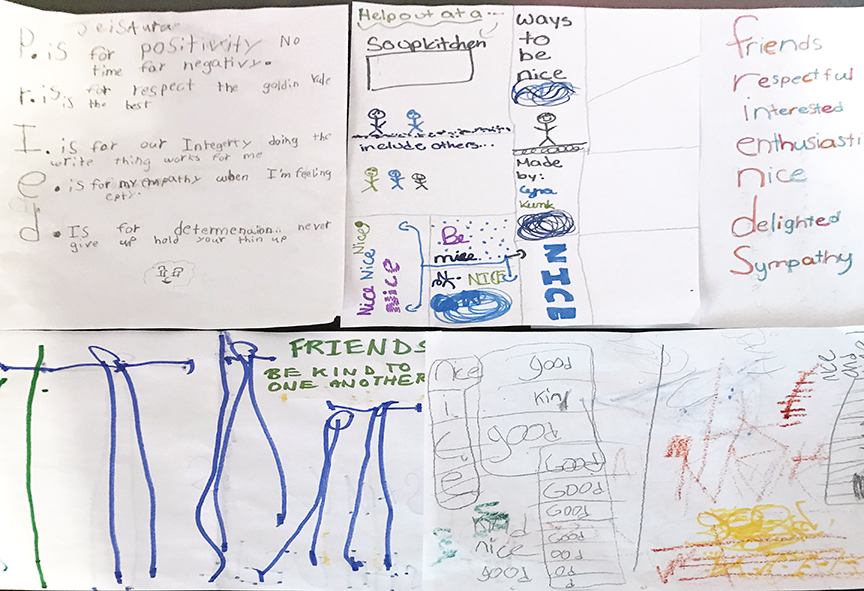 Dear Park People,
On February 10th, the Park Sunday school children read 1 Corinthians 15: 9-10, in which Paul discusses "working hard for God." In creative response, the children used the idea of "working hard for God" as a writing prompt, for their own poems or essays, on the subject of doing God's work. Some of their ideas included making friends, showing respect, feeding hungry people, and having empathy for the suffering of others. These ideas demonstrate the important concept that, while God's work can be, and, frequently, is, about "doing" things, it is also, simply a way of being in the world. Being present for kindness, caring, and generosity of spirit. As Children's Minister, I am frequently taught and inspired by the children. Reading what they wrote about God's work had that effect, for me, this week, and will continue to be a source for thought and prayer.
On February 17th, we will read Luke 16: 20-26, which will lead to reflection on the blessings of love in our lives. We will discuss the good things that come from loving and being loved, and the idea of love as God's gift to us. For their creative response activity, the children will use heart-shaped scratch-art cardboard to make "hearts full of blessings," using images and words that, in their minds, represent love for God, and for other people.
Blessings, well wishes, and high hopes, as ever,
Rev. Francesca Fortunato: Children's Minister