Children and Youth Ministry Update from The Rev. Francesca Fortunato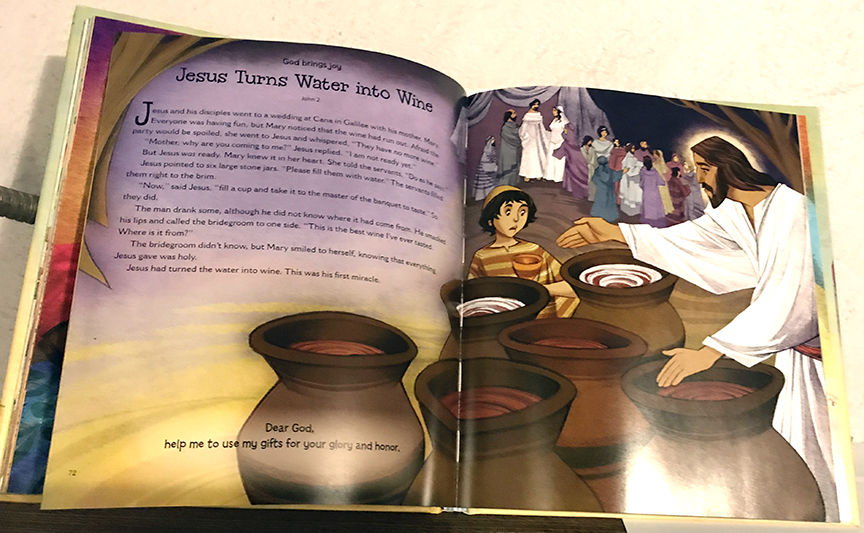 Dear Park People,
On Sunday January 20th, the Park Sunday school children spent some time in the worship service, supporting their friend JeisAura, who was one of the lectors. Before she did her reading, they danced, clapped, and thoroughly enjoyed the music! All were very enthusiastic about getting to participate in that way, and I've promised that it will happen again.
Upon return to children's ministry space, we read the story of the wedding at Cana, where Jesus performed the miracle of turning water to wine. Discussion time revealed that none of the children had ever attended a wedding, so, I asked them what they thought might happen at a wedding.
Child: "People get married."
Me: "What happens after that?"
Child: "They kiss."
Me: "What happens after they kiss?"
Child: "They go home."
(And, so, a teachable moment on the traditions of the wedding reception!)
For our creative response, the children were asked to do dramatic play, imagining themselves as witnesses of Jesus' first public miracle. I said, "Since children don't drink wine, let's imagine that Jesus turns the water into grape juice. "
Responses included, "Wow!" "Yum!" "Amazing!" And (probably my favorite) "I want to drink all of it!"
On Sunday January 27th, we will read the Gospel of Matthew 4: 12-23, in which Jesus informs the disciples (who had been working as fishermen) that they would soon "fish for people." We will discuss evangelism (sharing the good news of Jesus with others) and why we might want to invite friends to church. For our creative response, we will make invitation cards, to mail or give to friends or family members, inviting them to join us at The Park.
Blessings and joy to you!
Rev. Francesca Fortunato: Children's Minister