Children and Youth Ministry Update from the Rev. Francesca Fortunato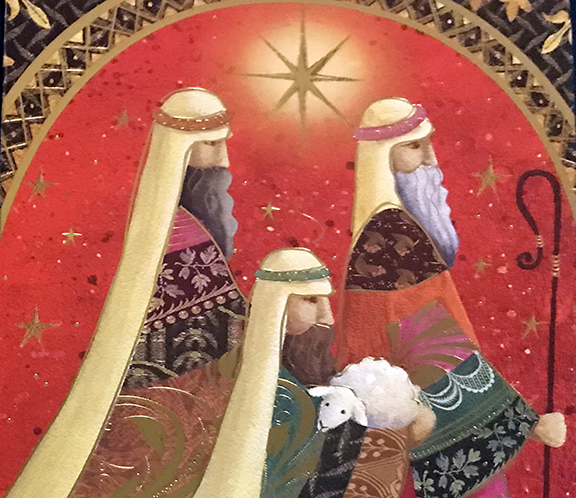 Dear Park People,
On Epiphany (1/6/19) the Park Sunday school children read Matthew 2:1-12, the story of the Wise Visitors, in the version from Archbishop Desmond Tutu's Bible Stories For Children. They talked about the gifts that the Wise Visitors brought to the baby Jesus, and discussed the sorts of gifts that they might want to bring, if they could go along on that holy journey.
In creative response, the children used Play Dough, in many colors, to sculpt the gifts that they would like to give to Jesus. (I want to take this space to give a special shout-out to our wonderful Sunday school teachers, Ms. Glenda and Ms. Laura, who led this lesson in my absence, since I was out, sick, on January 6th. Yay, awesome teachers!)
On Sunday January 13th, the children will read Matthew 3:13-17, about the baptism of Jesus. The focus for discussion will be God's expression of "great joy" in Jesus, and the reasons for that joy. The children will then be prompted to ponder and answer the question: "How are you a great joy to God?"
For creative response, the children will make a collaborative poster, filled with words and images about God's joy. I'm hoping that we will have our own Sunday school room soon, and will be able to display it, along with other art work by the children, in real children's ministry space!
Blessings and joy to you!
Rev. Francesca Fortunato: Children's Minister