"Bloom with Expansiveness: The Power of Words" by Kelsey Creech, Resident Seminarian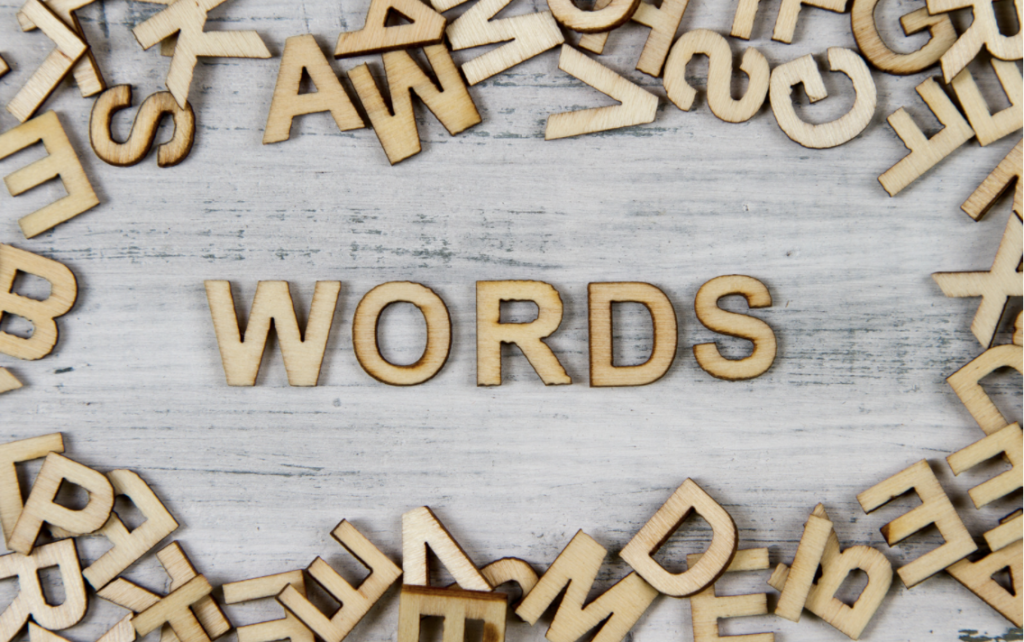 Dear Ones,
Over the past eighteen months, we have seen first-hand the power words hold. We have heard and chanted phrases like "Black Lives Matter" and "Know Justice, Know Peace" that call us to confront injustice in our society and in ourselves. We have witnessed as words spurred white supremacists to insurrection and as language inadvertently made the choice to get a lifesaving vaccine partisan and contestable. And as our community now grieves the loss of so many beloved children of God, we know how words hold the power of memory and keep people with us after their bodies have stopped breathing.
Words have value. Words have power. Words can deceive us and obscure the truth, or they can break us open and set the truth free. Words tell stories that help us remember our past and envision God's future. Jesus, as The Word themself, understood the power of words and language better than anyone, and some of Jesus' musings on language are revealed through this week's scripture.
Coming to us from the book of Matthew, which was written for the primary purpose of telling Jewish people about the Messiah, we have a Jesus whose Jewishness has been enhanced and who speaks in metaphors that hinge on the importance of shared Jewish Culture and allow for the ostracization of those who don't belong to their way of life. This is not my favorite picture of Jesus, but it's the one we meet in Matthew 18. Let's read together, remembering the importance of community for the oppressed Jews at this time and the unique facets of Jesus heightened through the gaze of each Gospel's author.
"15 "If your sister or brother should commit some wrong against you, go and point out the error, but keep it between the two of you. If she or he listens to you, you have won a loved one back; 16 if not, try again, but take one or two others with you, so that every case may stand on the word of two or three witnesses. 17 If your sister or brother refuses to listen to them, refer the matter to the church. If she or he ignores even the church, then treat that sister or brother as you would a Gentile or a tax collector.
18 "The truth is, whatever you declare bound on earth will be bound in heaven, and whatever you declare loosed on earth will be loosed in heaven.
19 "Again I tell you, if two of you on earth join in agreement to pray for anything whatsoever, it will be granted you by my Abba God in heaven. 20 Where two or three are gathered in my name, I am there in their midst."
[Matthew 18:15-20 (ILB)/ Mateo 18:15-20 (NVI)]
Our scripture begins with a drawn-out explanation from Jesus on the importance of using our words to solve conflict. Far from the "eye for an eye" approach of the Old Testament (Lev. 24), Jesus calls us into conversation with one another to work through our disputes and arrive at a place of restitution. Jesus encourages us to speak with one another, involving others as necessary, to repair what has been broken. This mending hinges on the listening and genuine repentance of the one who has wronged the other. It hinges on the power of words to communicate where harm has happened and to bring communities back together.
Jesus goes on to tell us the extreme power of the words of the faithful. He asserts that what we declare bound will be bound and what we declare loosed will be loosed. Our words, those of forgiveness, grace, love, justice, and mercy, have the power to unbind people from the chains that hold them captive, oppress them, stunt their joy, and keep them from the abundant life God desires for us all. Our words have the power to free.
Lastly, Jesus tells us of the power of God language. Jesus affirms that gathering in the name of Jesus, that invoking the name of God in community, assures that God is there with us, and that through communal prayer in the name of Jesus, anything is possible.
Our words have value. Our words hold power. Our words can be weaponized, or our words can empower life. Our words will be irreplaceable as we grieve the loss of our siblings and heal from the trauma of a pandemic.
May we use our words wisely and lovingly to encourage and to speak truth with justice and abundant life as their aim.
Joyfully Yours,
Kelsey Creech, Resident Seminarian