Wolves and Lambs: Advent Devotional 2016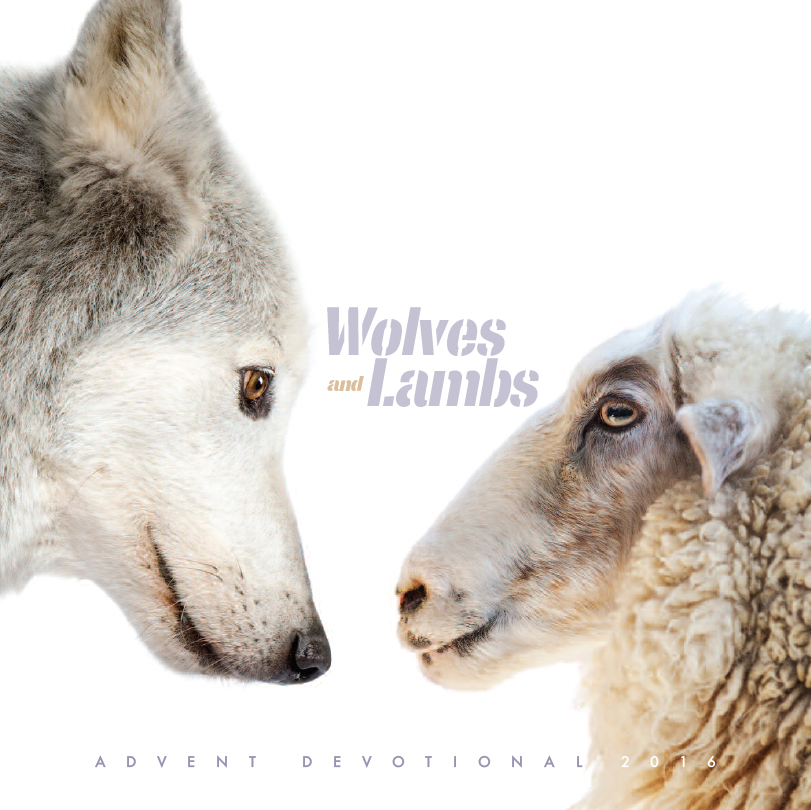 "The wolf shall live with the lamb, the leopard shall lie down with the kid, the calf and the lion and the fatling together, and a little child shall lead them. The cow and the bear shall graze, their young shall lie down together; and the lion shall eat straw like the ox. 8The nursing child shall play over the hole of the asp, and the weaned child shall put its hand on the adder's den. 9They will not hurt or destroy on all my holy mountain; for the earth will be full of the knowledge of the Lord as the waters cover the sea." Isaiah 11:6-9
There are lots of things this vision of Isaiah's might mean, and every one of them is way more catastrophic to the current order than the pictures in your Christmas card pile are going to lead you to believe.
Judge by those smarmy, soft-focus pictures, and you might think that all the coming of God will bring is a night when your kids finally stop bickering and you can have a nice glass of wine in peace.
Though that in fact may be all you're actually longing for, what Isaiah threatens is something bigger, something deeper. It's the creation of a world not that you want or don't want, but a world so weird you can't imagine it well enough to decide if you even like it.
We're calling this year's Advent Devotional Wolves and Lambs because we think that the image of a wolf and a lamb lying down together should be comforting, yes, even sweet.
But it should also be deeply unnerving.
As the first Christmas was. As this one will be, if Isaiah and God—and we—have anything to say about it.
This year, we invite you to join in collective prayer and study as we walk each day through special Advent devotional reflections written by the UCC StillSpeaking Writer's Group. (Pastor Kaji is a contributing author for this group.)
Copies will be available for a $5 donation in the Narthex (in the front of the church).
Anyone who wants to receive the reflections each day by email can subscribe by clicking this link, filling out your email address and selecting the REFLECTIONS category.
We encourage anyone who is interested to write your own responses to these reflections, and post them on our Facebook page.