Homecoming October 8!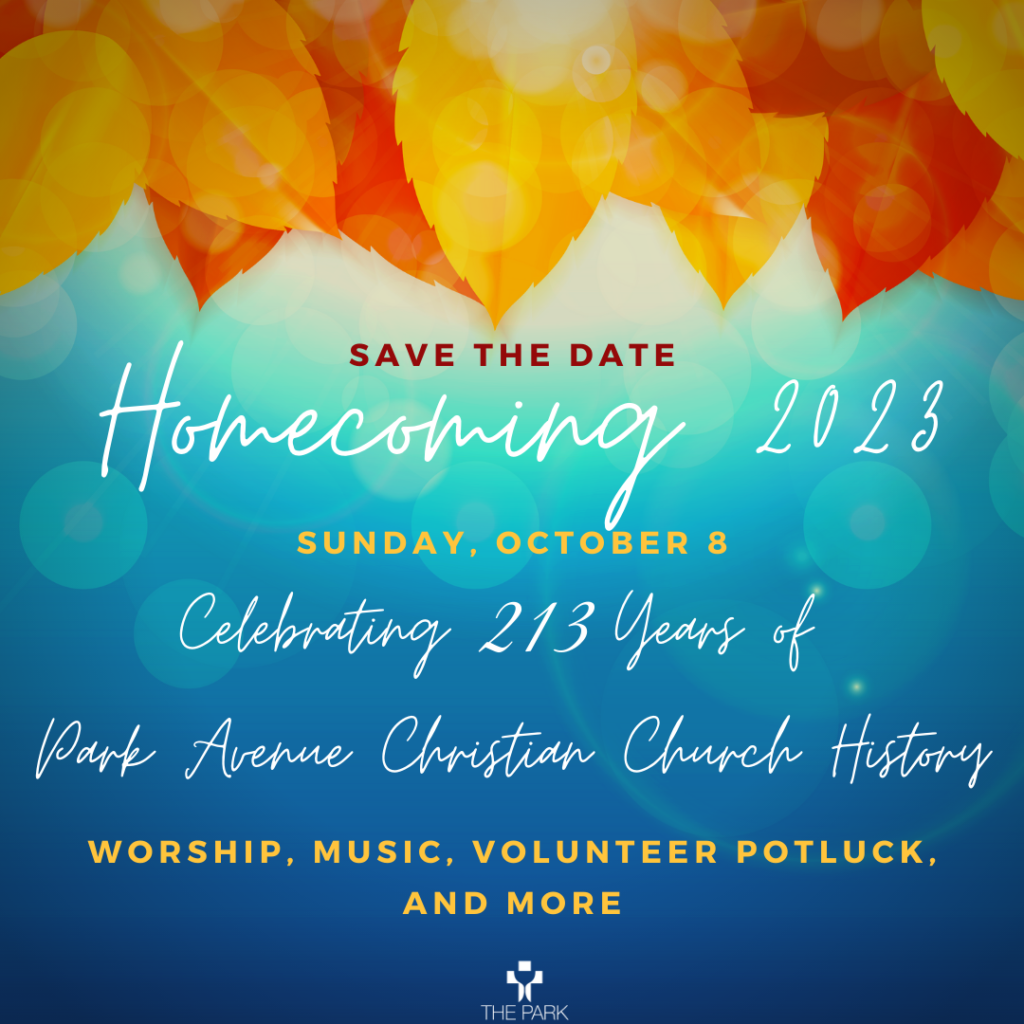 Next Sunday, we are hosting a Homecoming Celebration on the 213th anniversary of The Park on Sunday, October 8, 2023, at 11:00 AM.
You're invited for a day of worship, music, and fellowship as we celebrate The Park community.
For this year's Homecoming Celebration, we are having a potluck luncheon following worship. Bring a friend or two!
There is still time to RSVP your attendance at the link below.
If you hadn't already made it known and wish to contribute a dish to the potluck, after RSVP'ing at the link below, there's a follow-up page where you can make your selection of one of the needed categories of donated items for the celebration.
RSVP HERE: https://tinyurl.com/PACC-Homecoming-2023
Alternatively, you can also reach out to Stephanie Wilson at swilson@parkavenuechristian.com and she will pass on the message to Rebecca Stanton, chair of the Homecoming Team.
If you're not able to attend, you can always contribute financially by donating on The Park's giving page: https://parkavenuechristian.com/give/.
We are so grateful for you and we would love to hear from you.
Thank you for your time and dedication to the ministries at The Park!