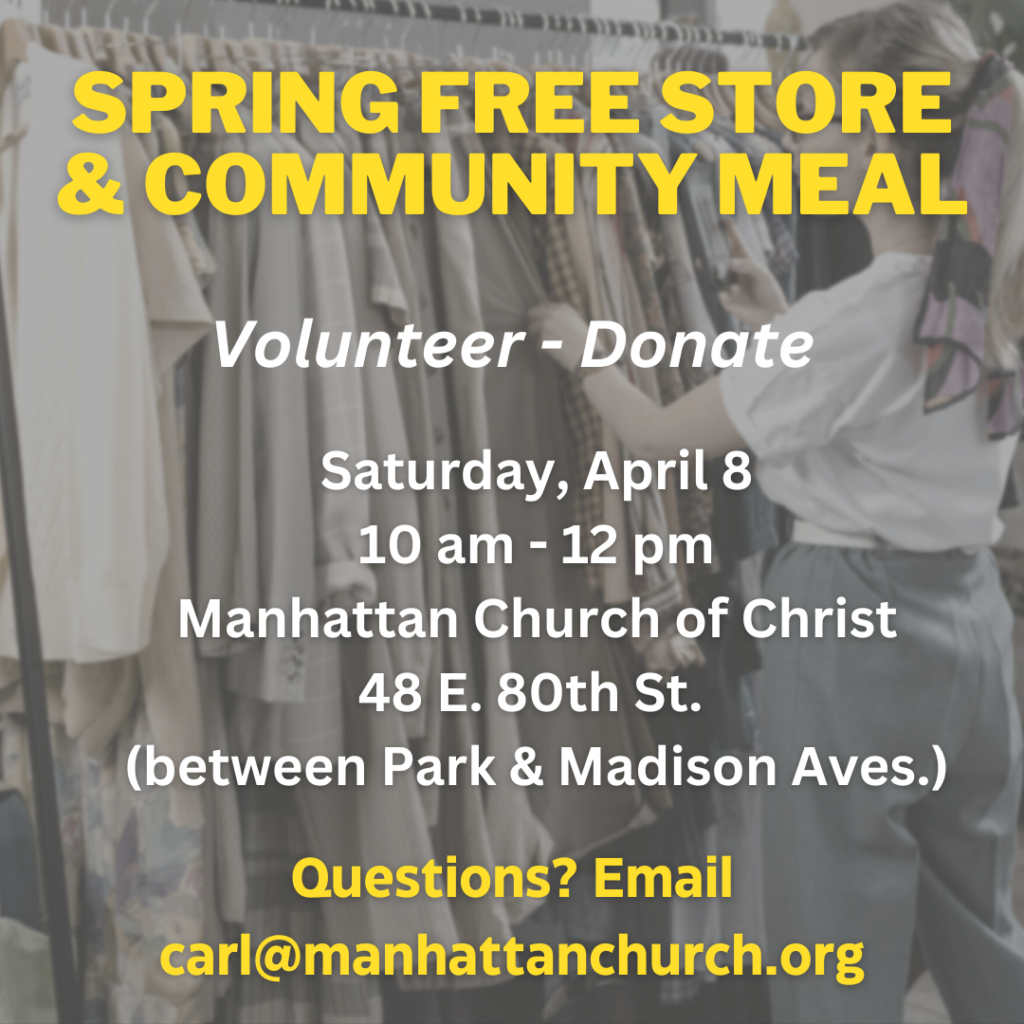 Volunteer:
Volunteers are needed on 4/8 from 10 am to 12 pm to help out at the Free Store and with the community meal. To sign up to volunteer, please email Carl Garrison at carl@manhattanchurch.org.
Donate:
PLEASE DONATE gently used or new women's and men's clothing and children's for all ages and genders! Toiletries and personal items.
Items can be dropped off at the Manhattan Church of Christ (48 E. 80th St) any time – please contact Carl ahead of time to schedule a drop-off to ensure he can buzz you in at that time. You can Contact Carl at carl@manhattanchurch.org or by text: 917-714-4026.